As the social media manager of Dosie Dough Lititz, I take and edit photos, design graphics, write captions, monitor and respond to audience comments, and maintain a consistent brand image on social media. I post various content, including photos of employees, photos of specific products, and designed graphics. Graphics are generally used to inform users of modified holiday hours, pre-order deadlines, or special events, promote products, and facilitate interaction with followers.
Software
: Adobe Illustrator, Adobe Photoshop
​​​​​​​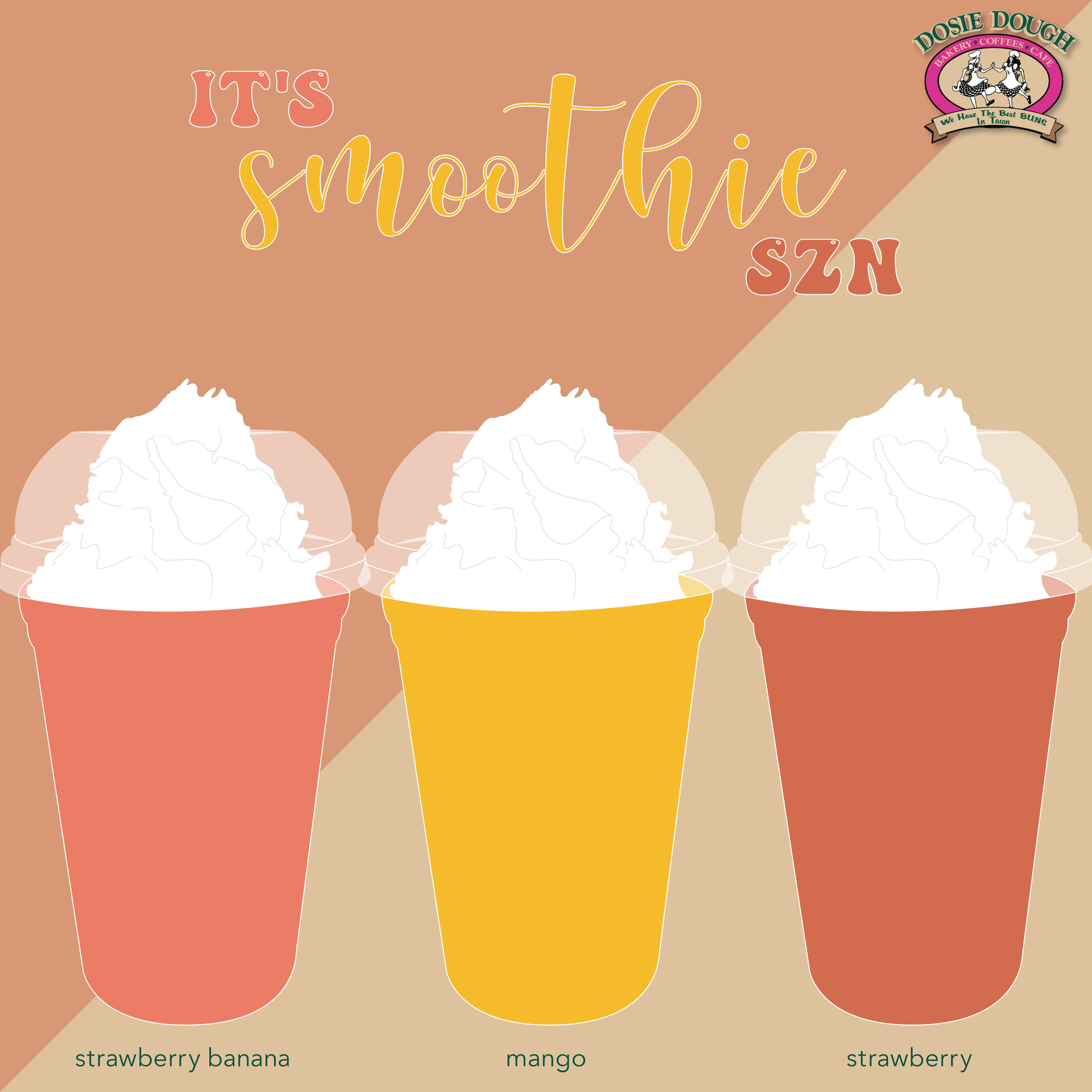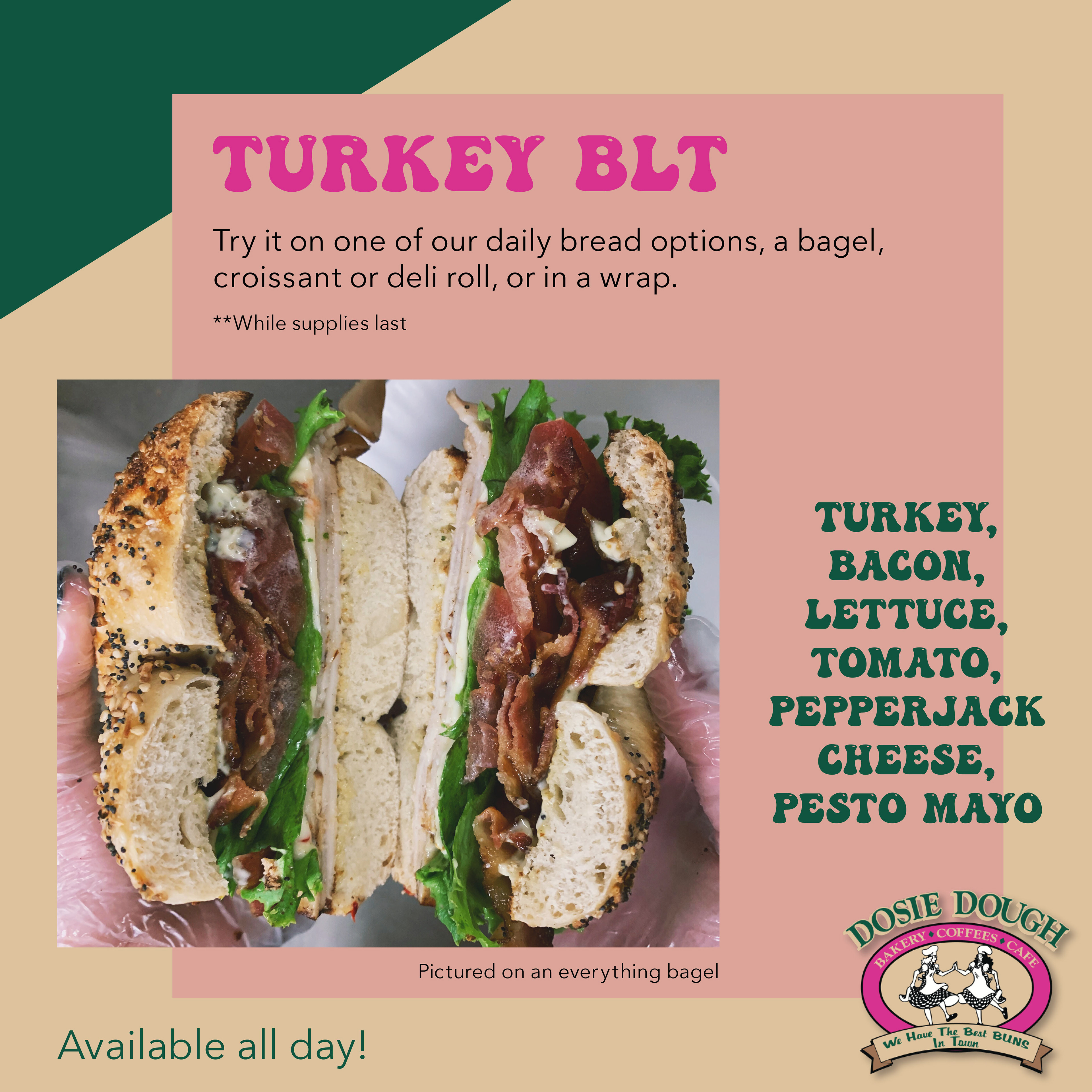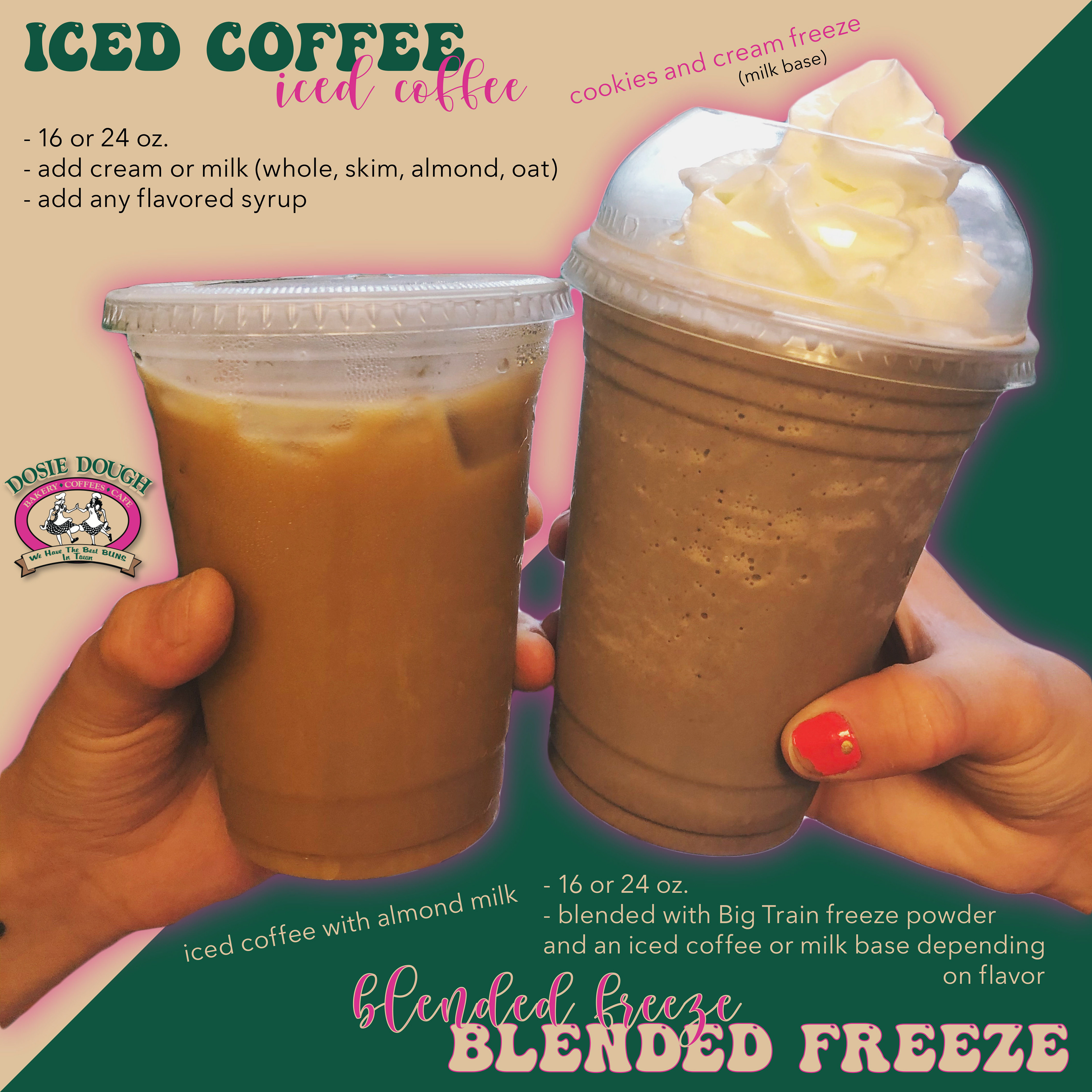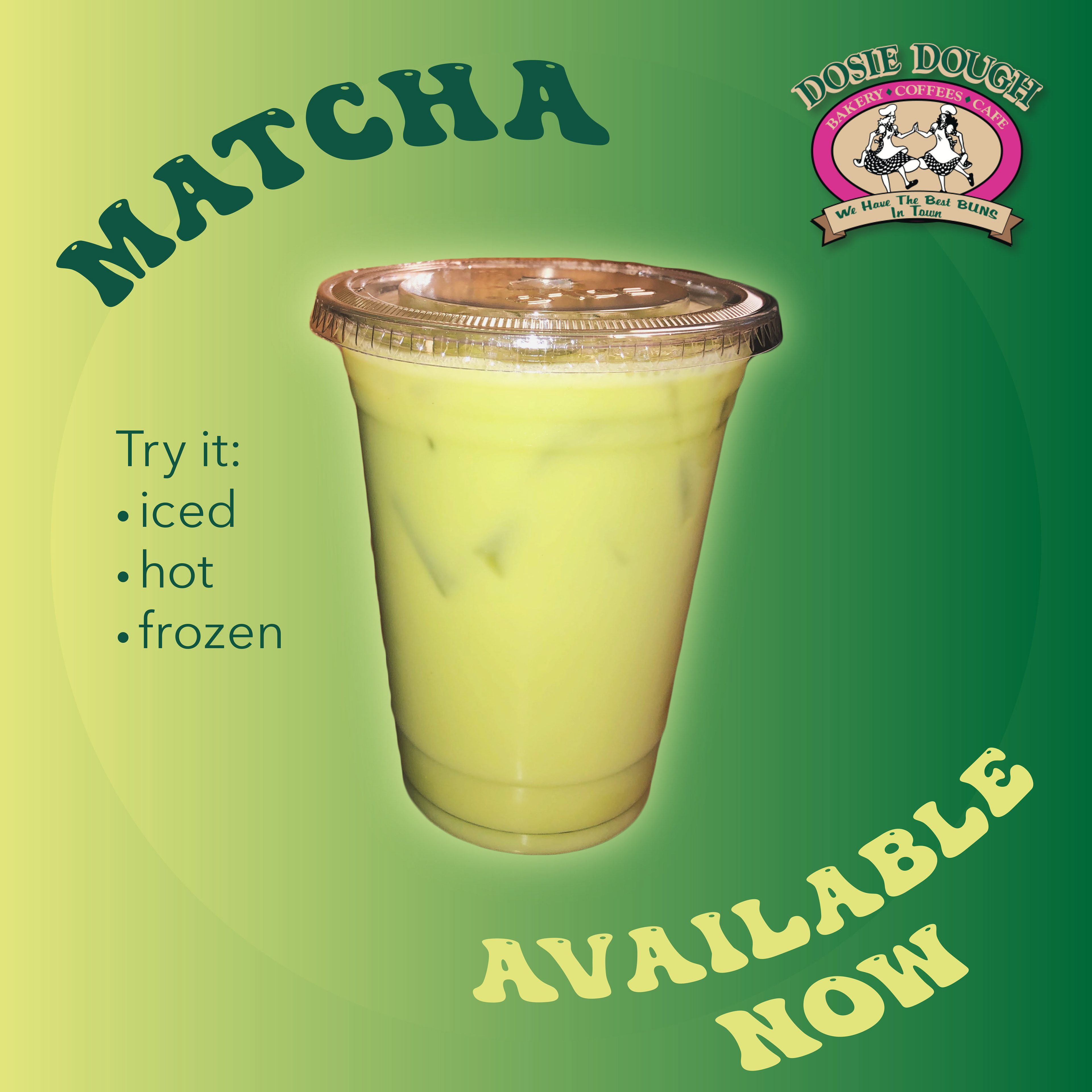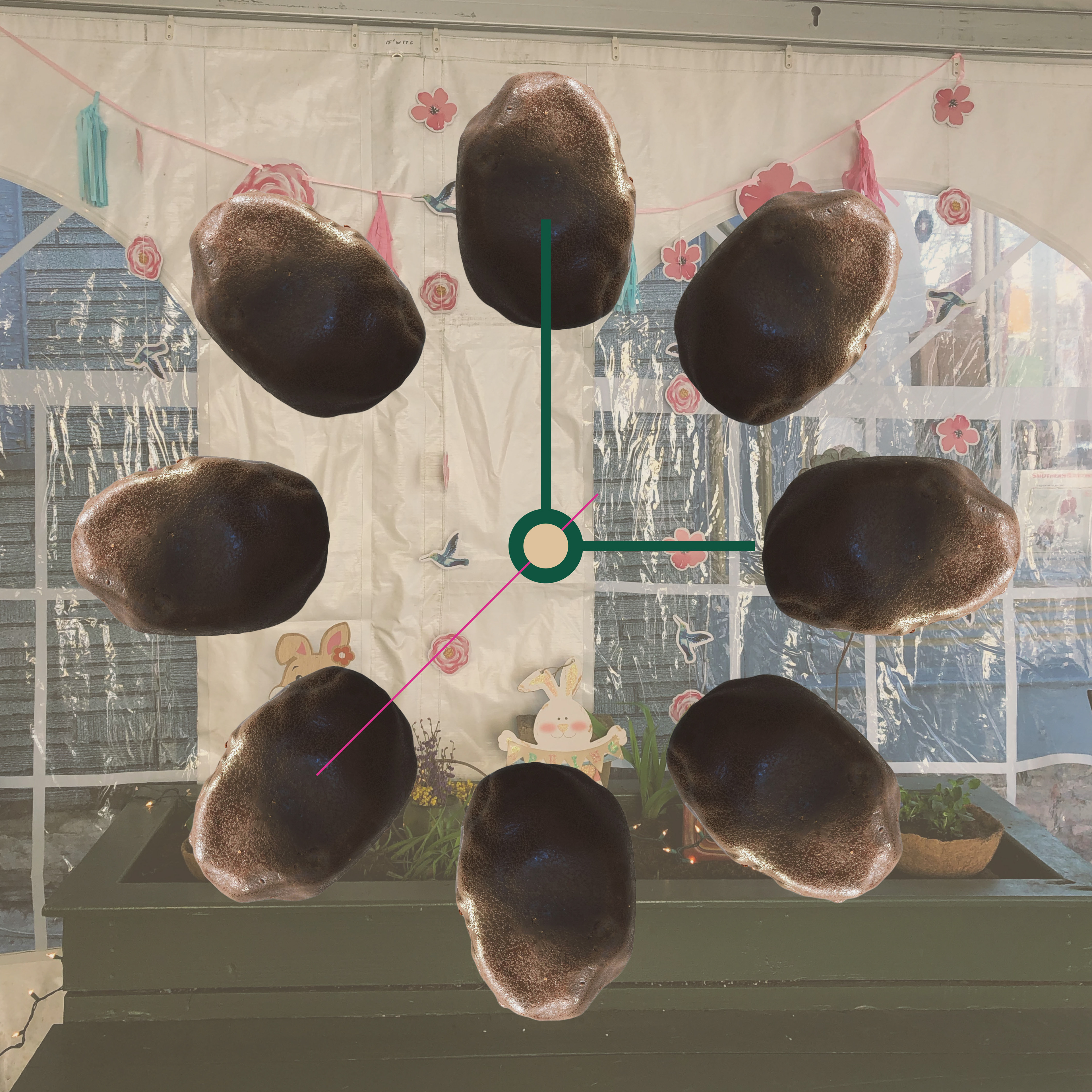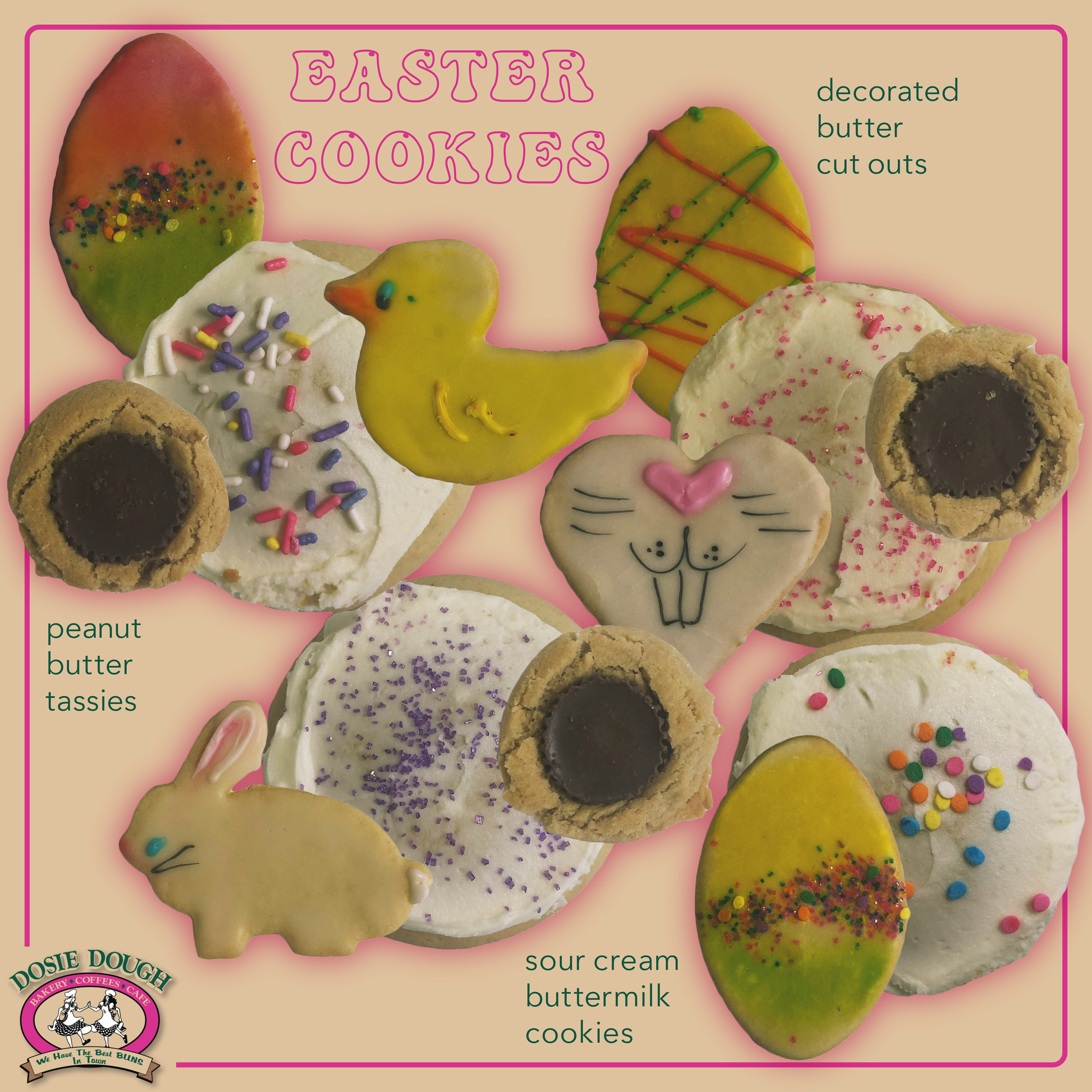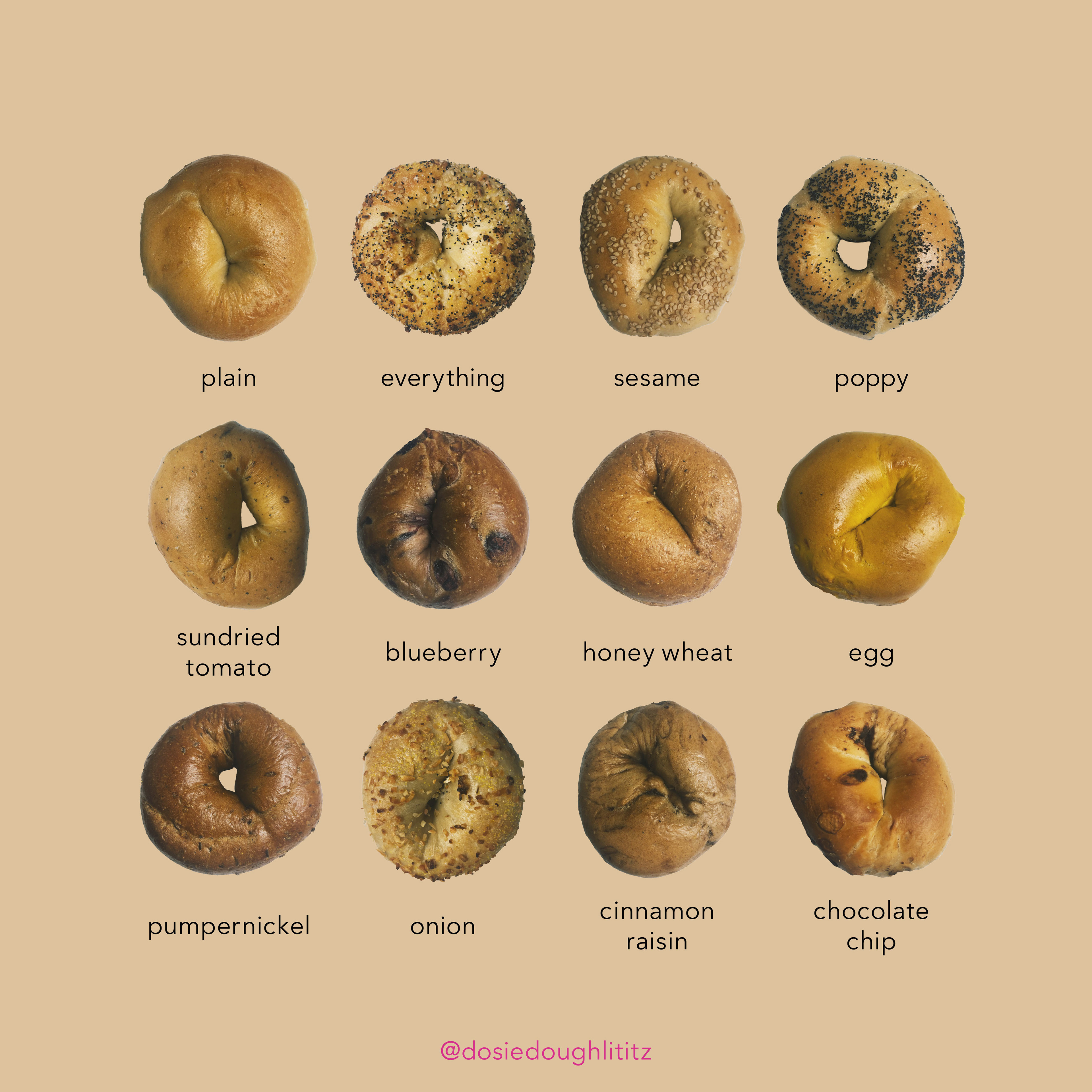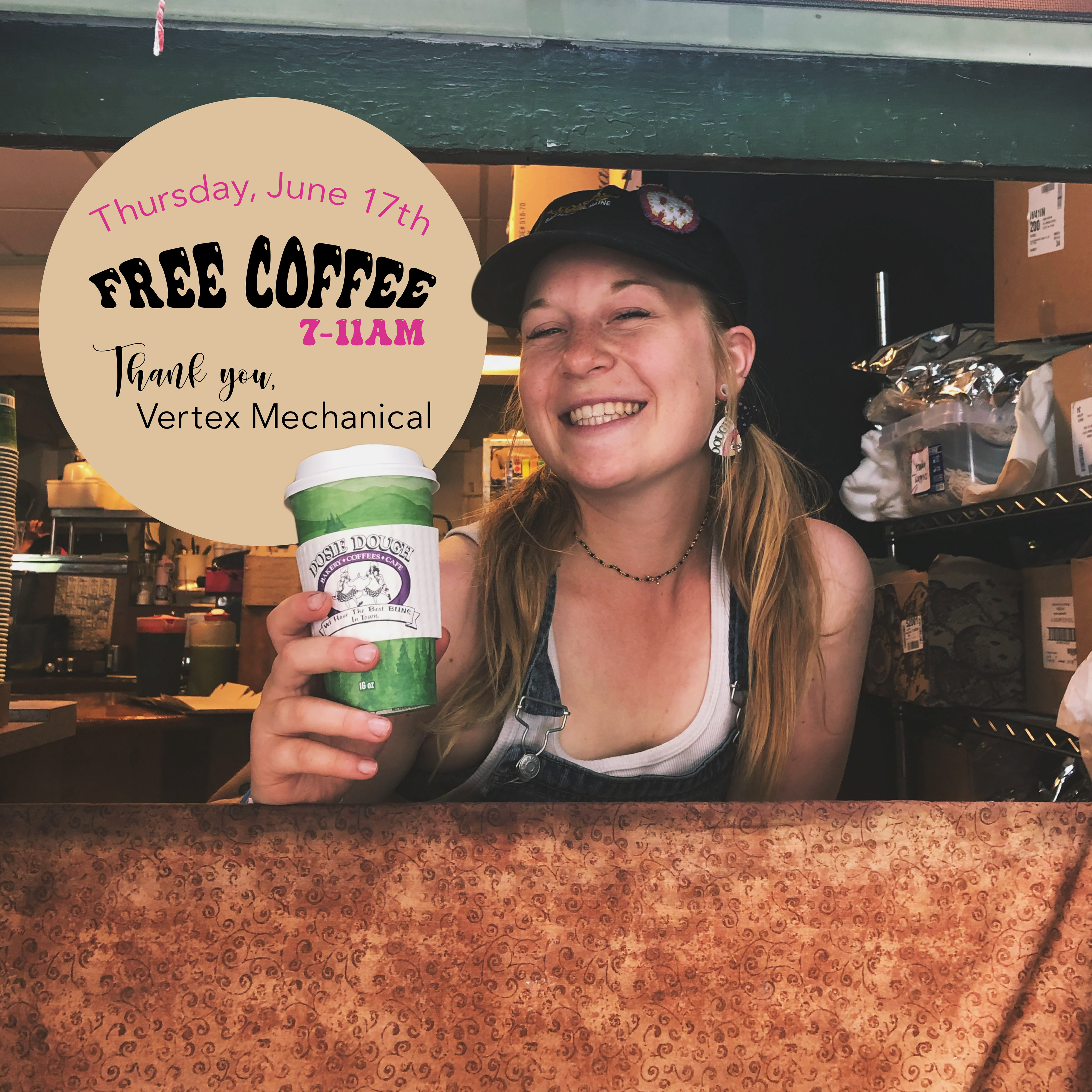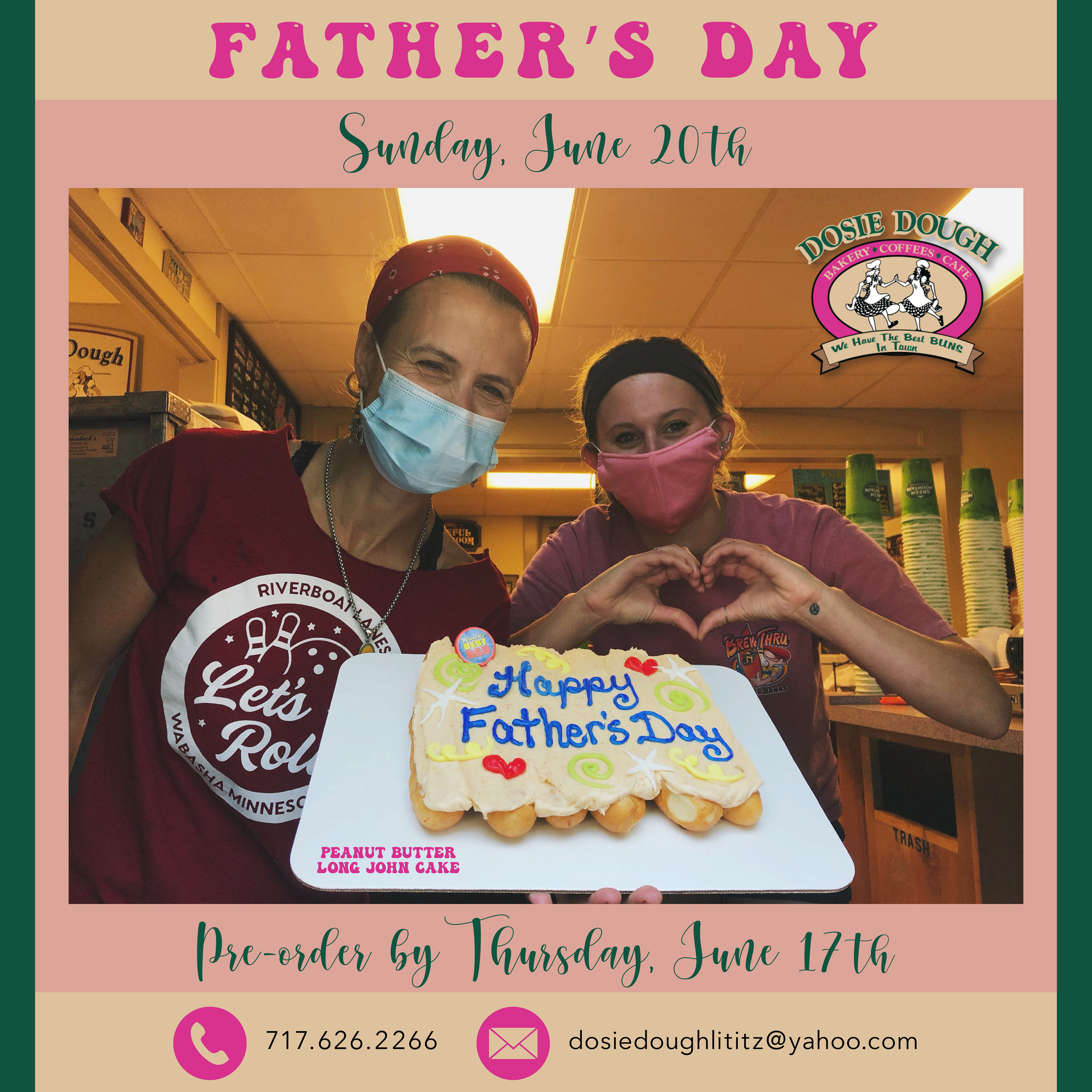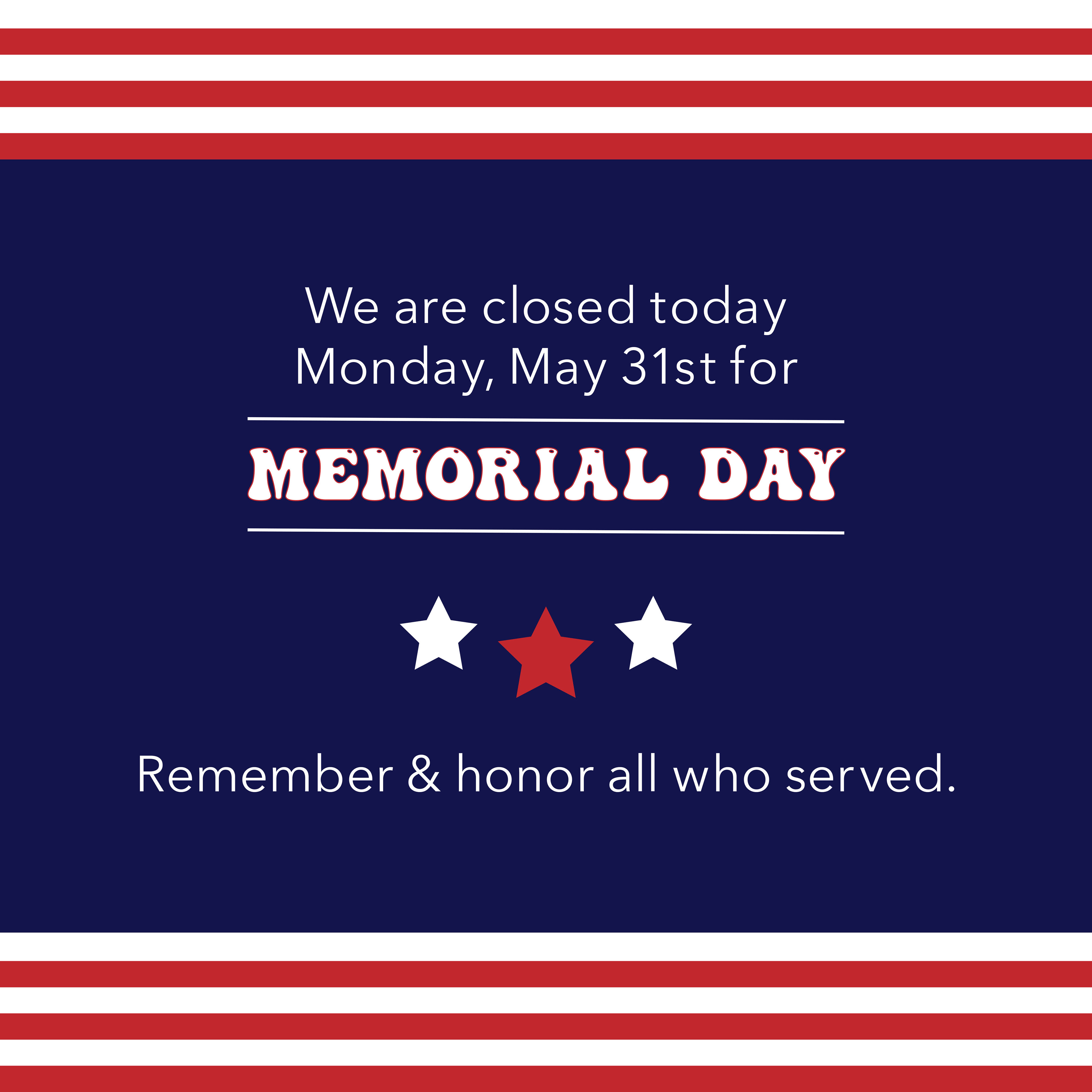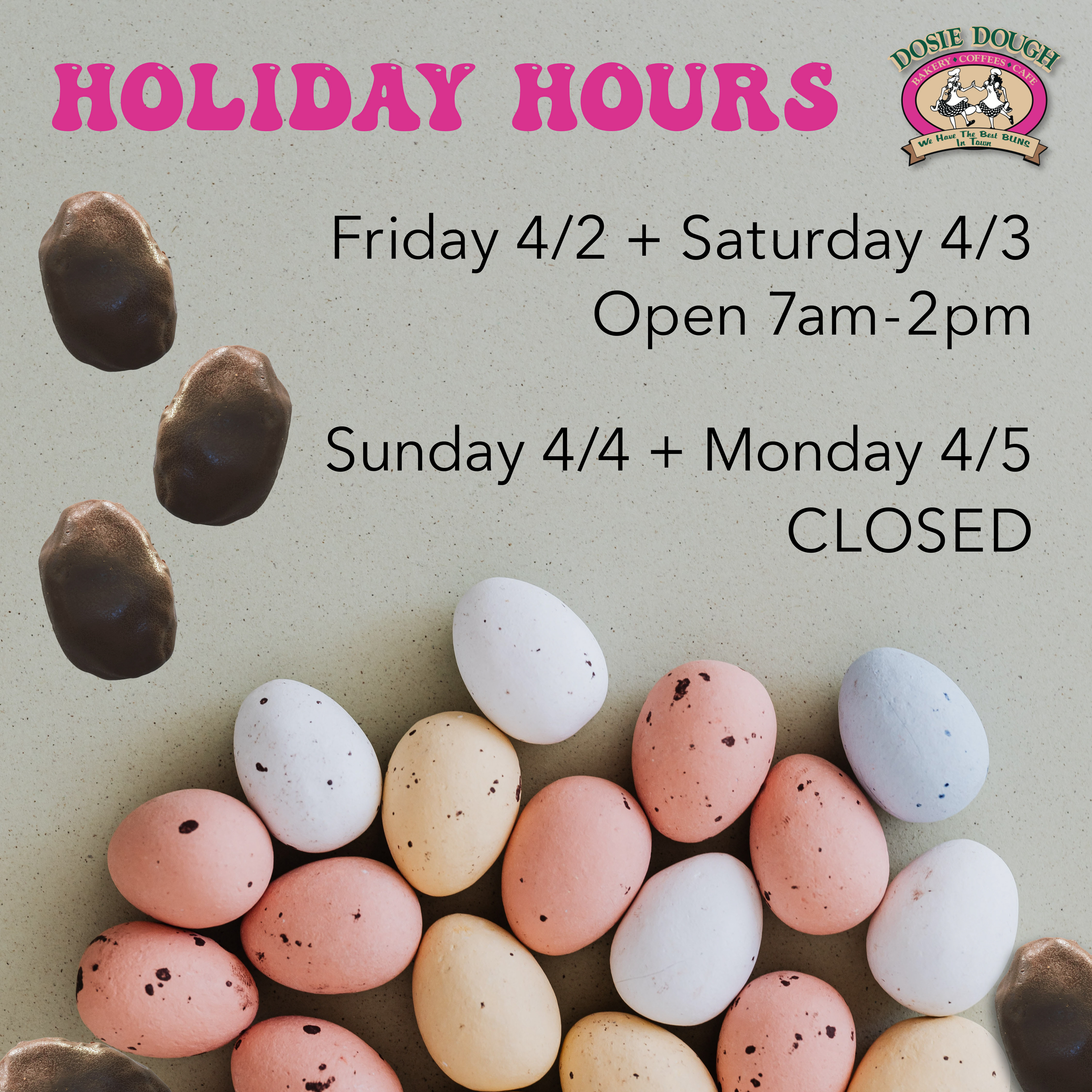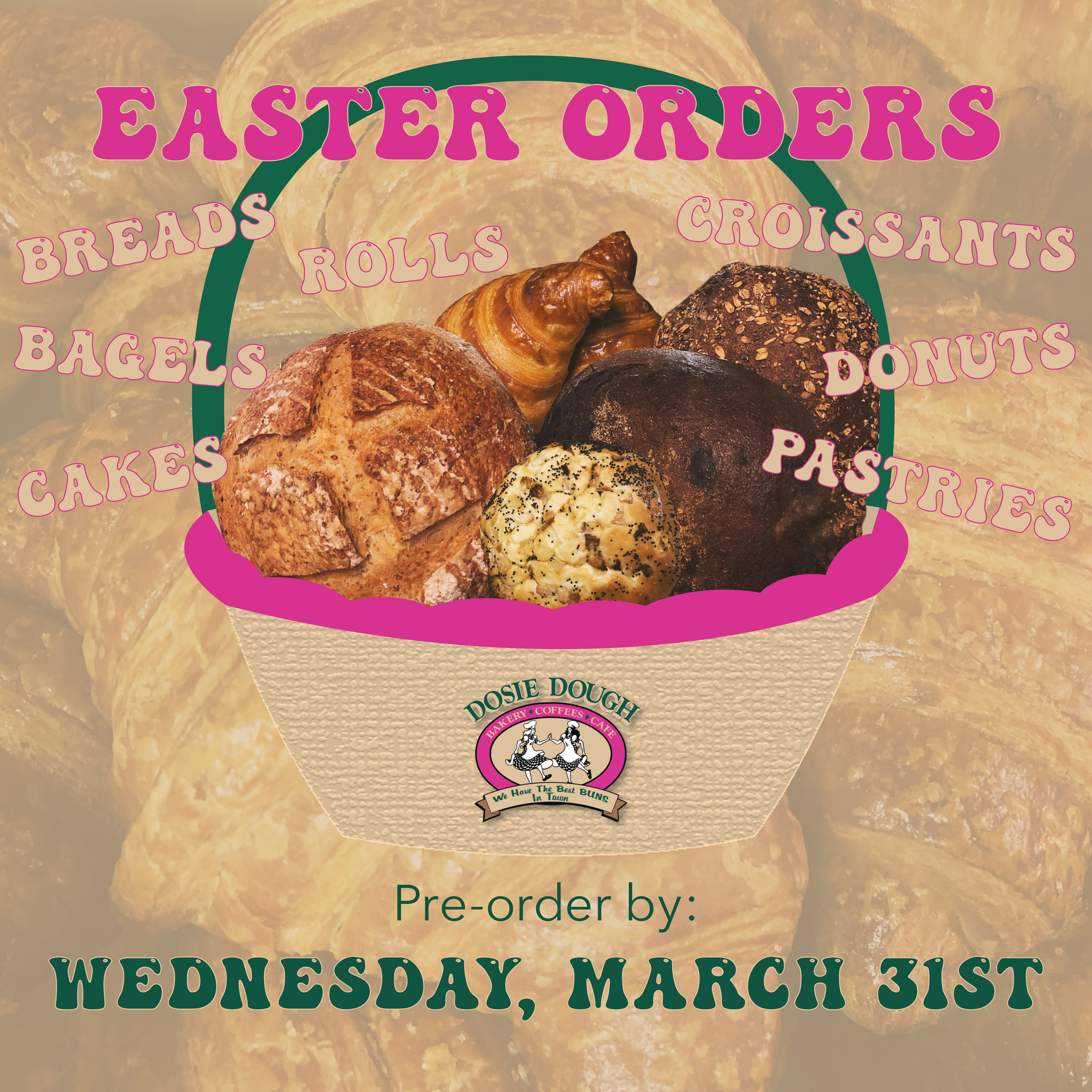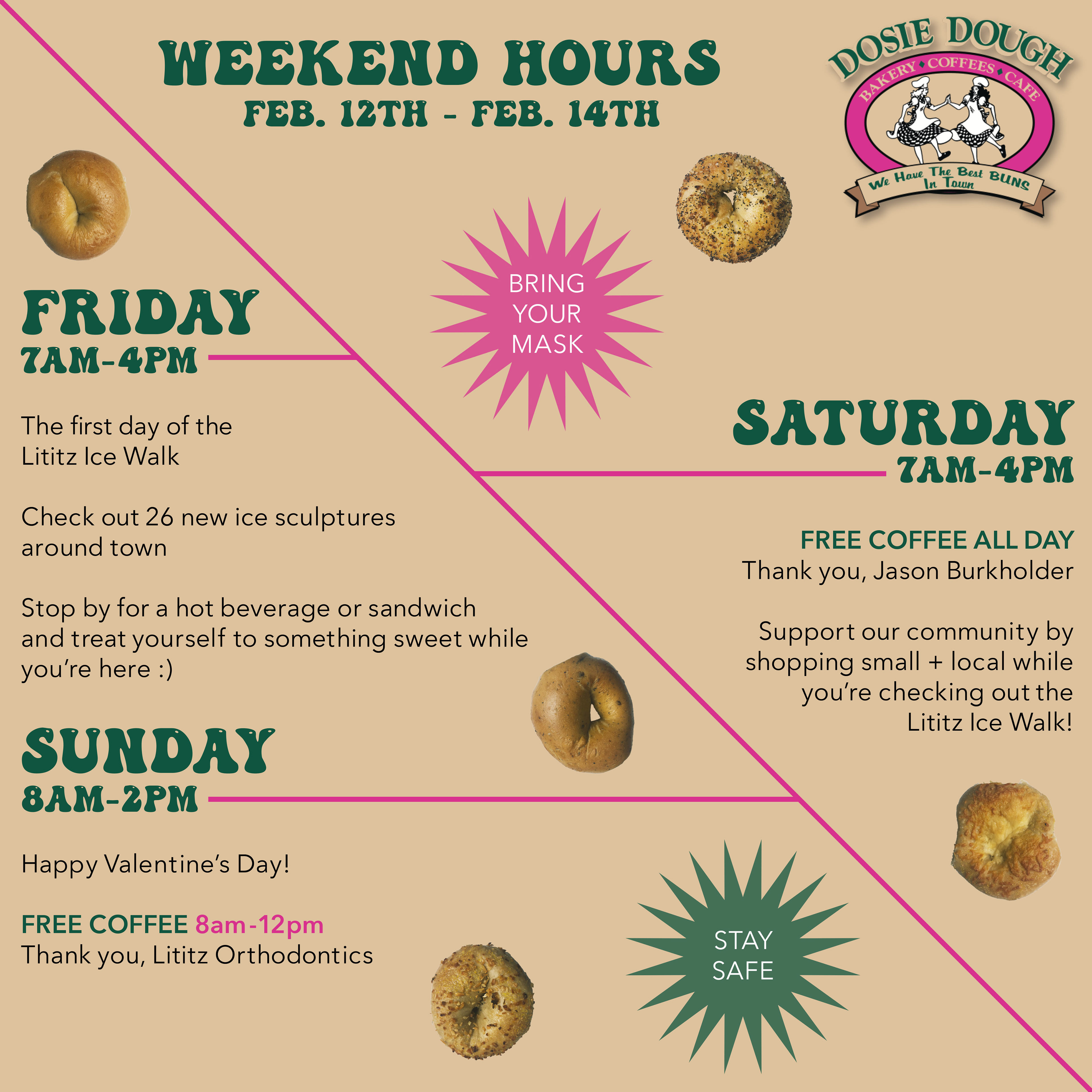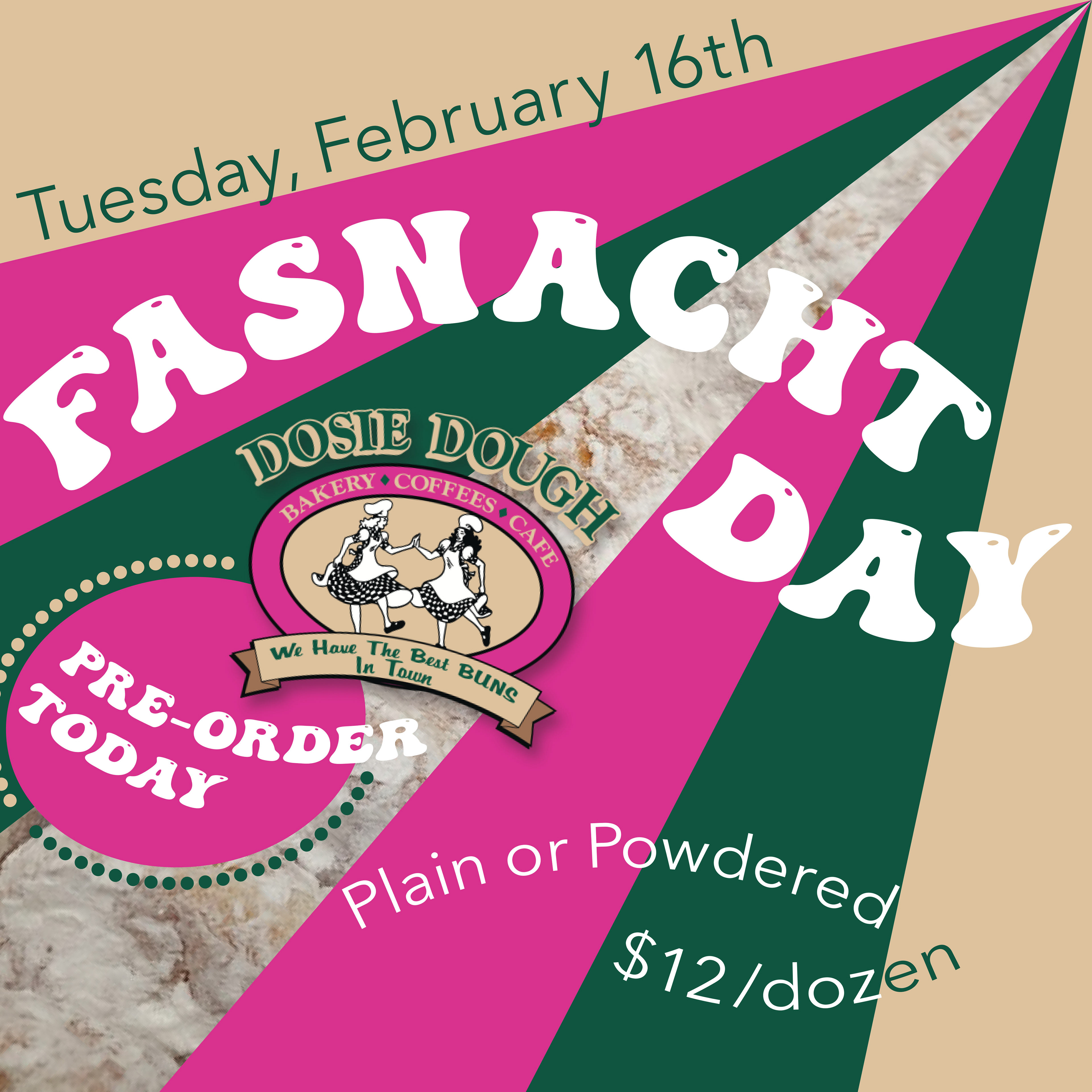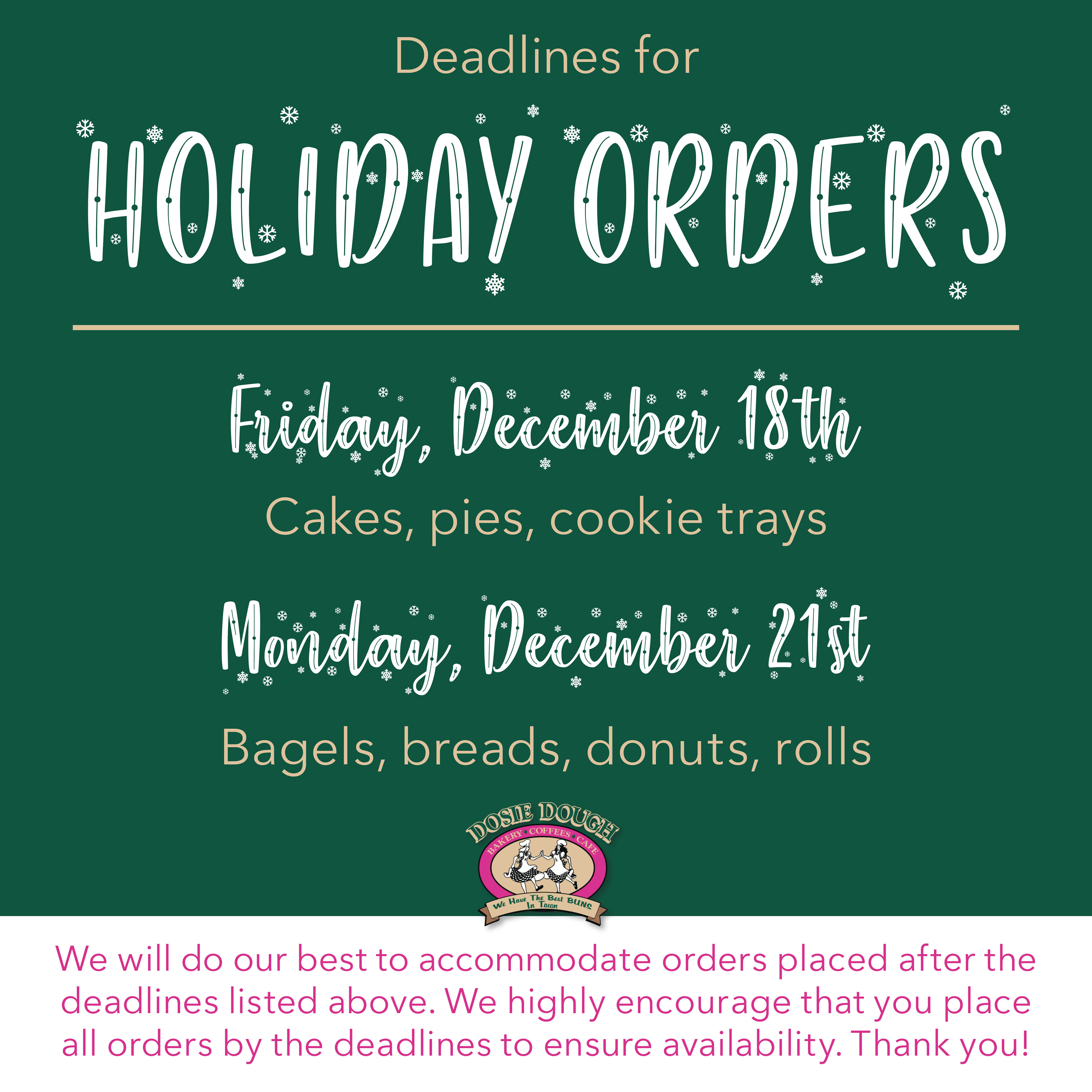 ANNOUNCEMENTS & INFORMATION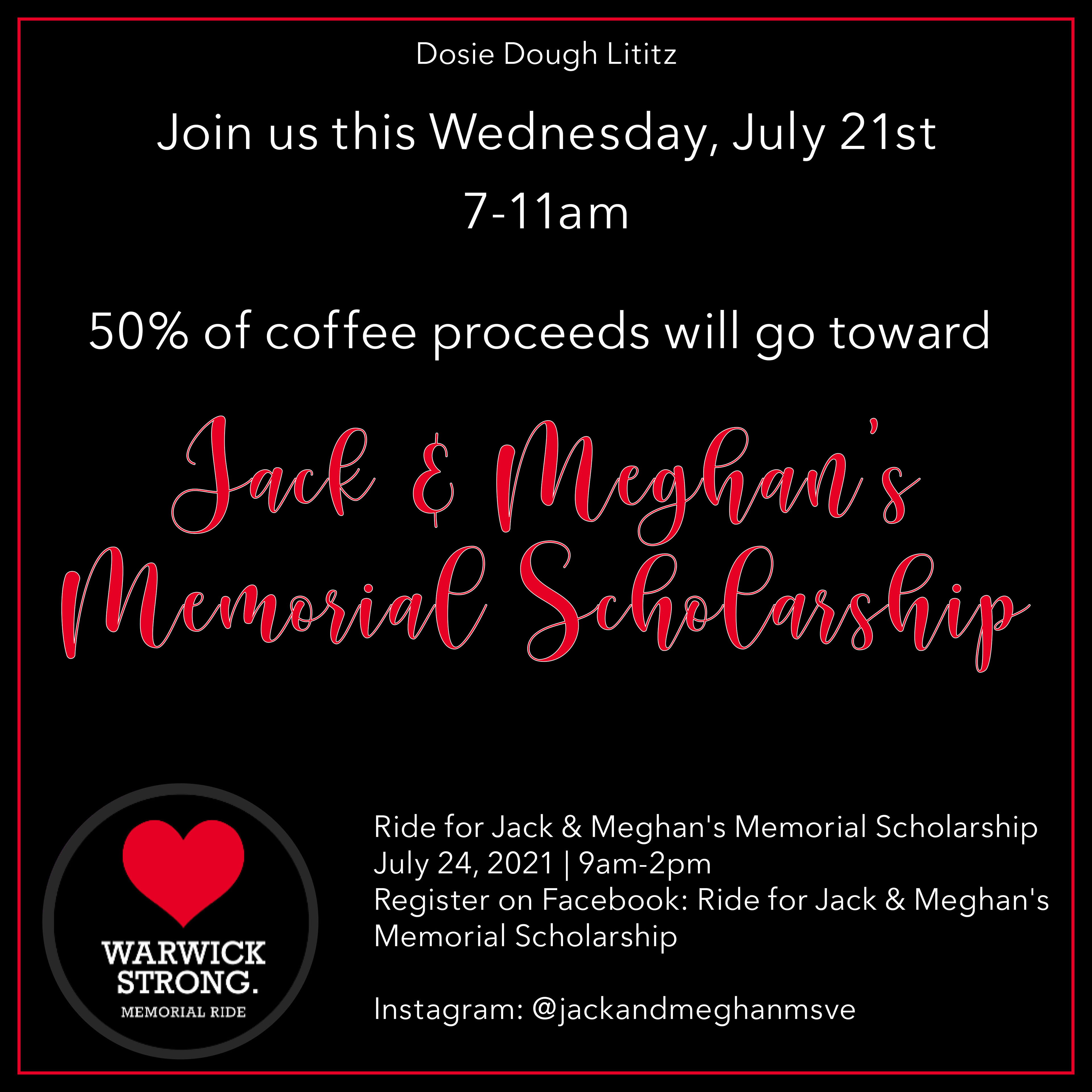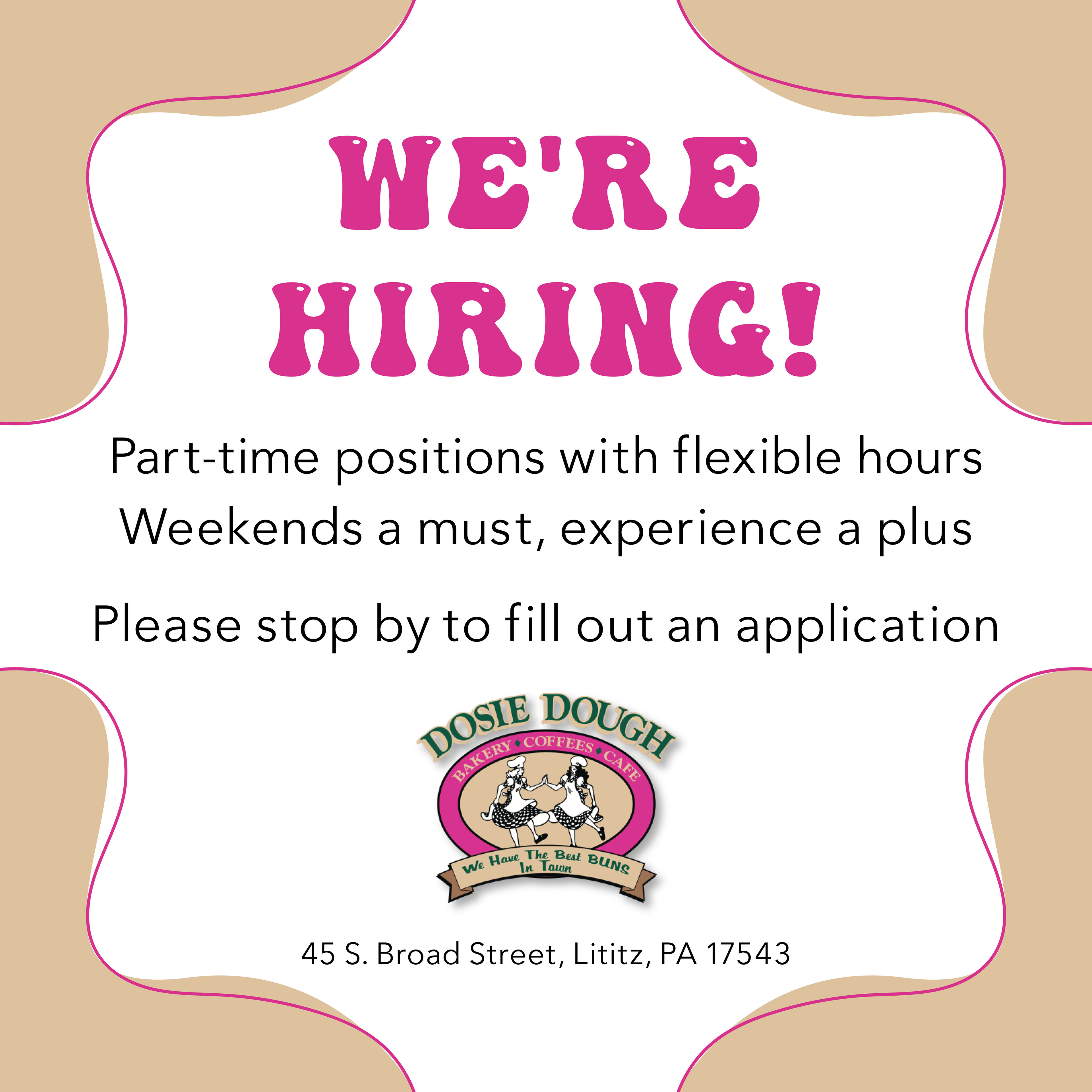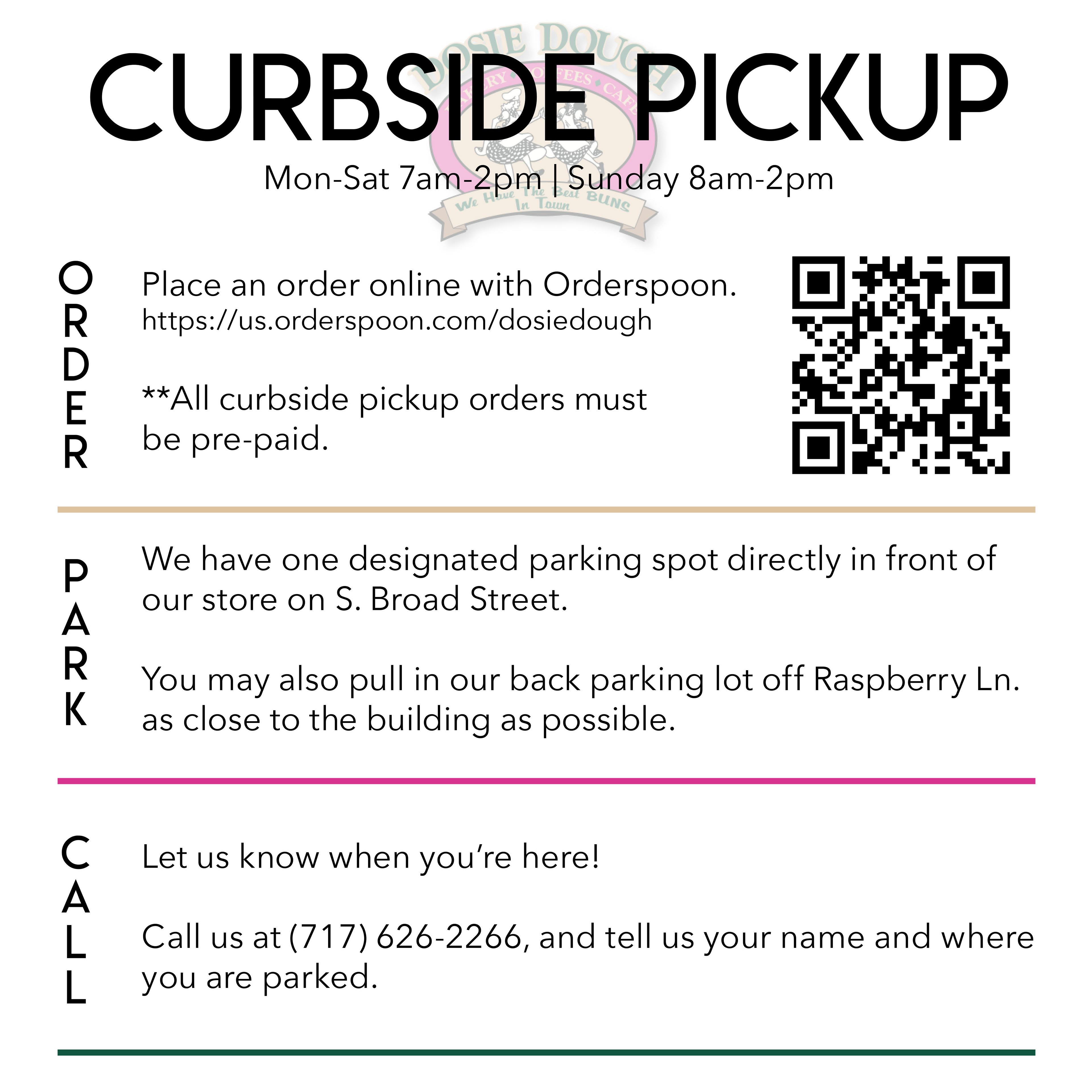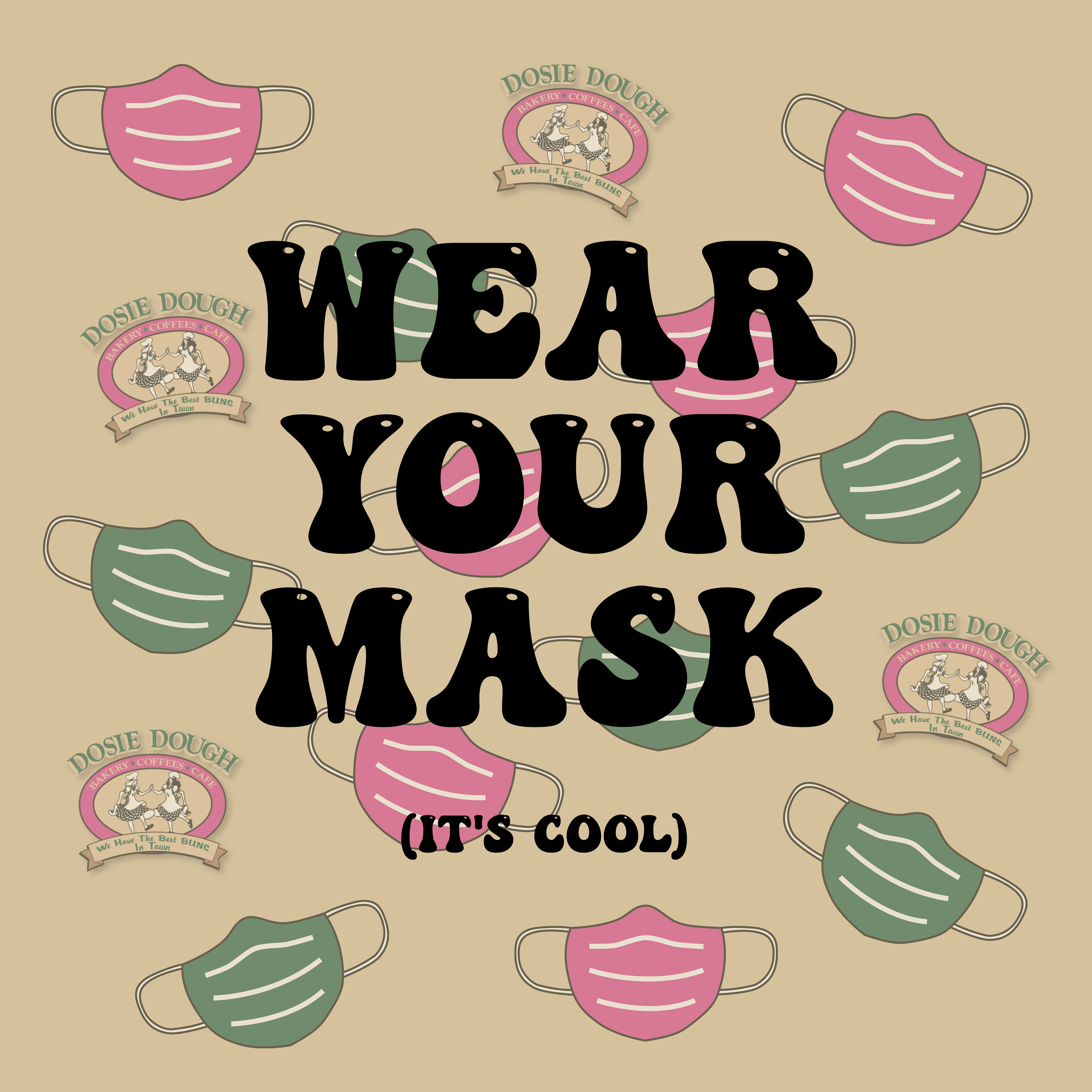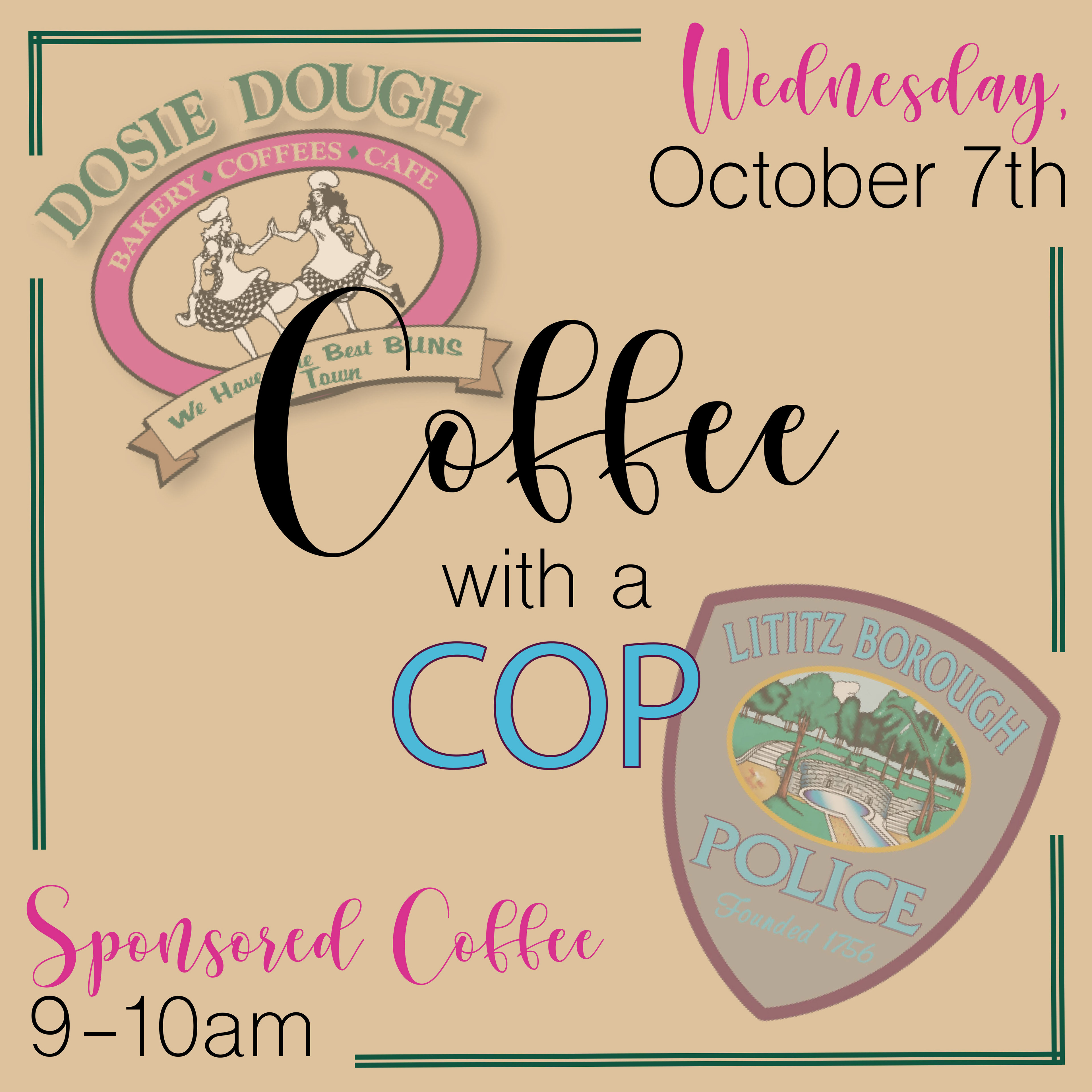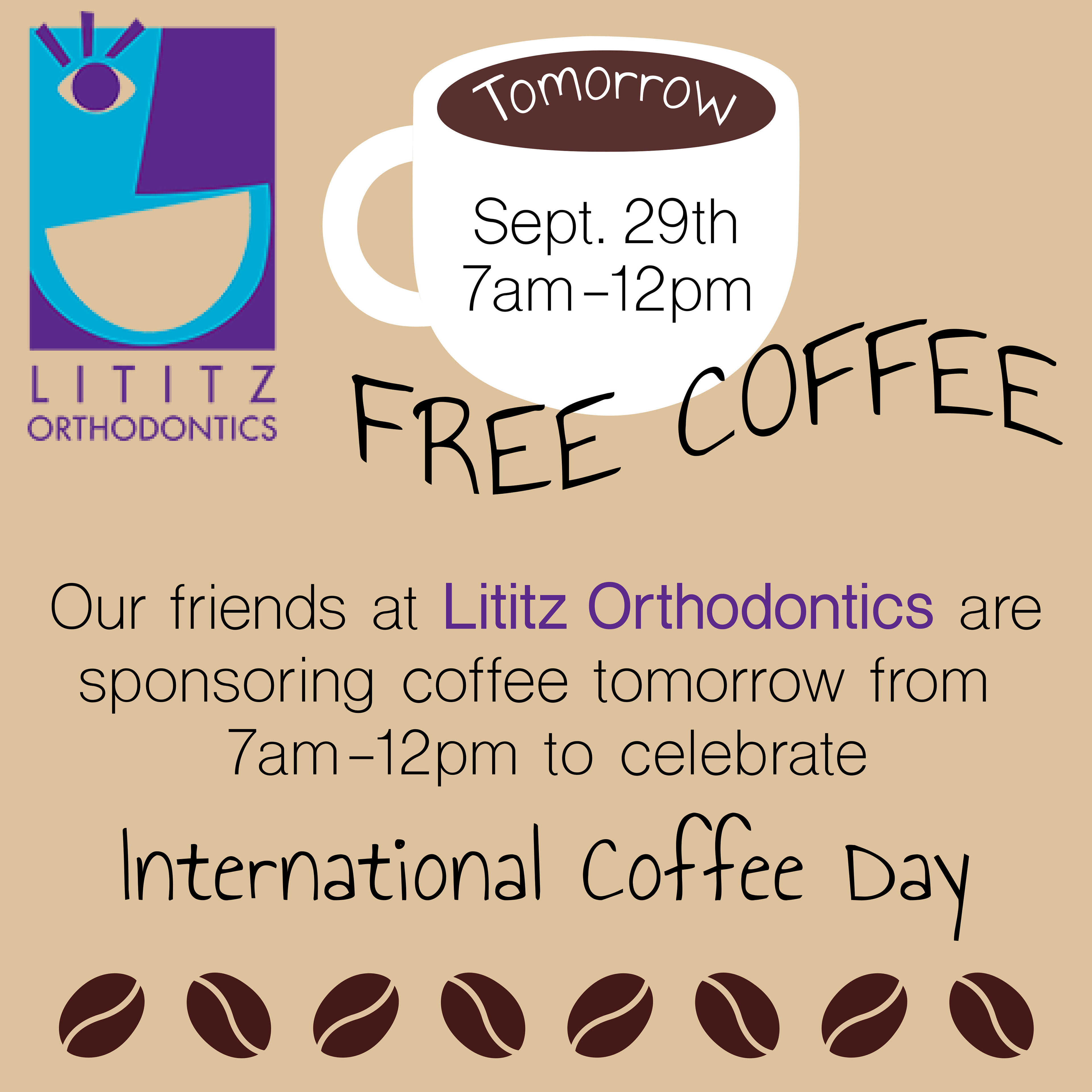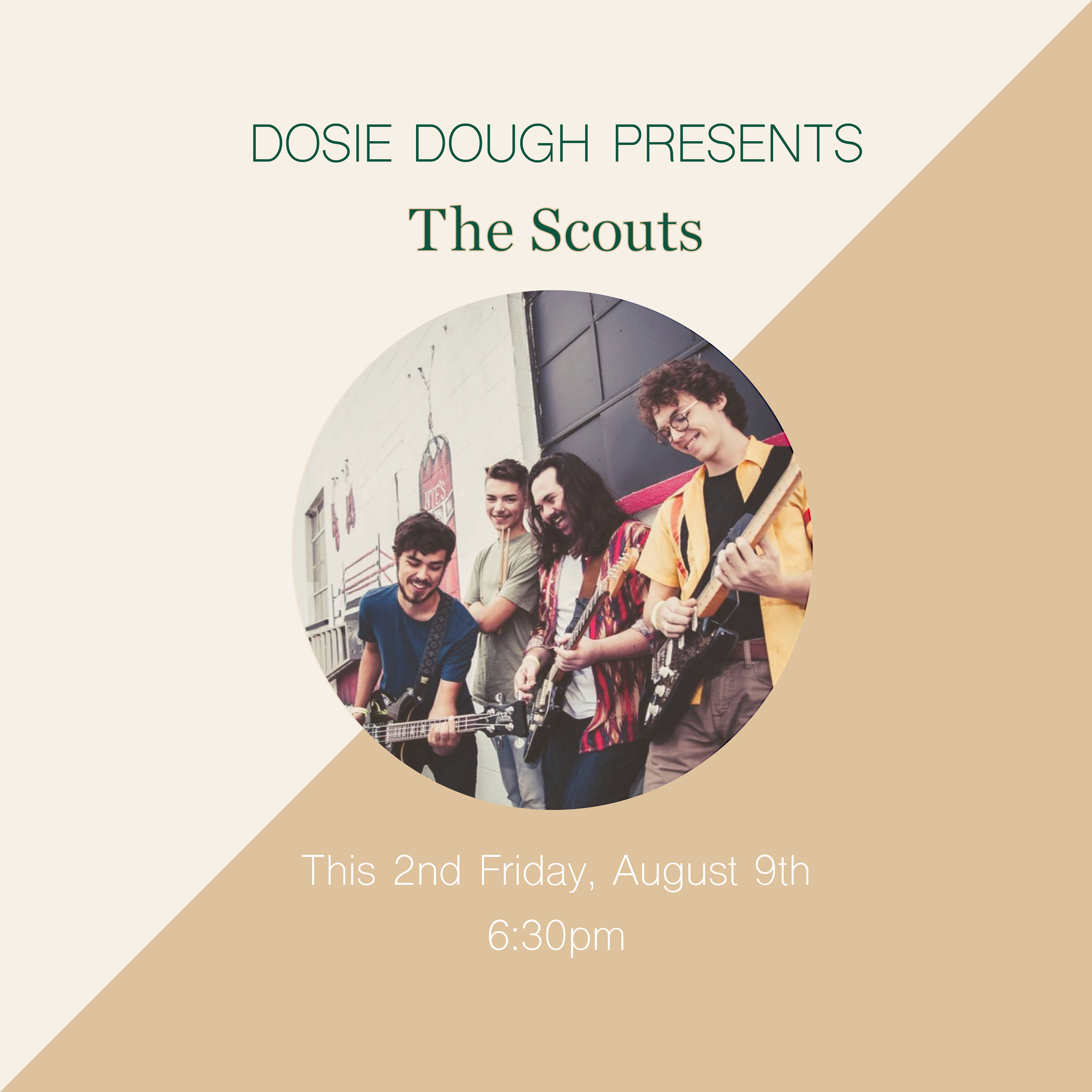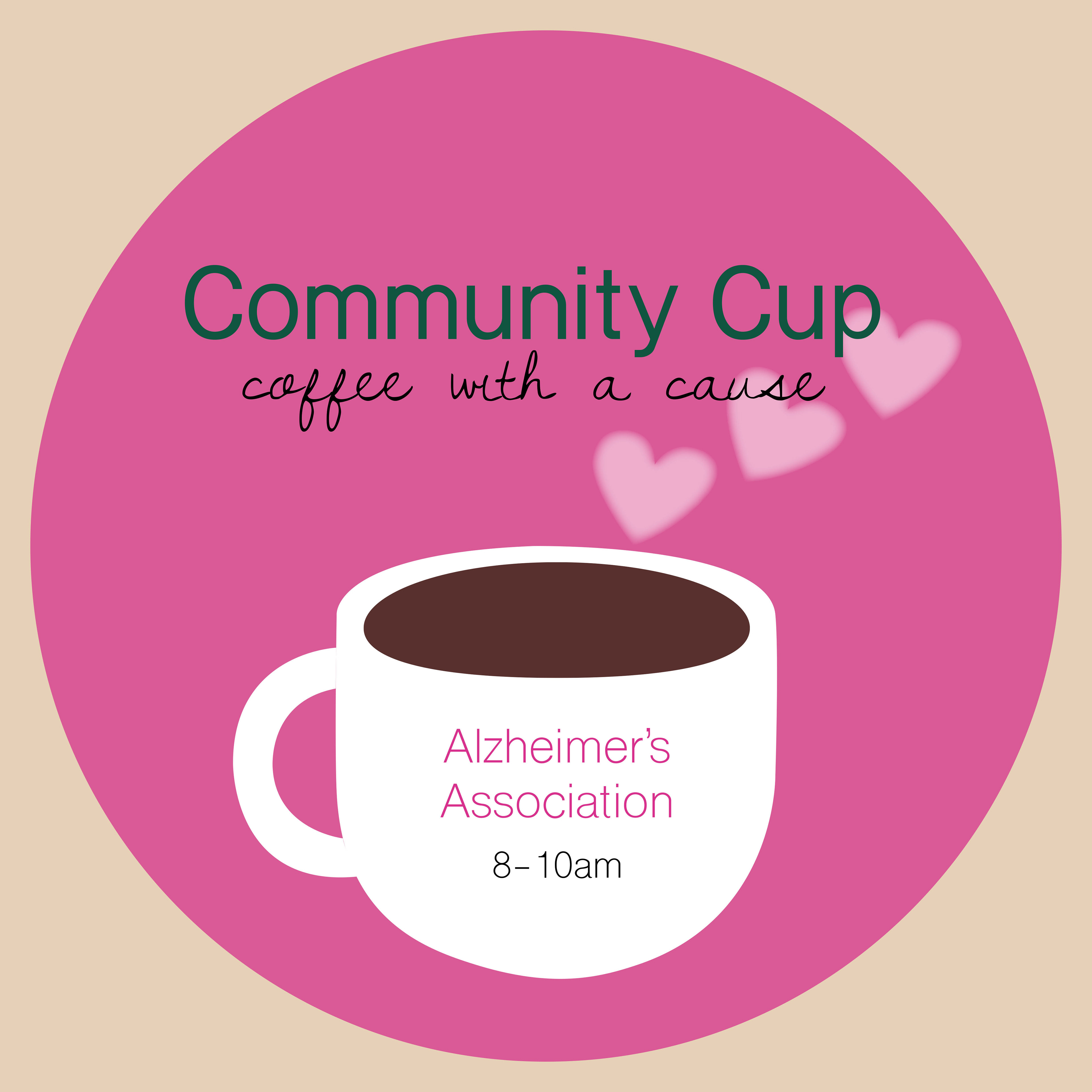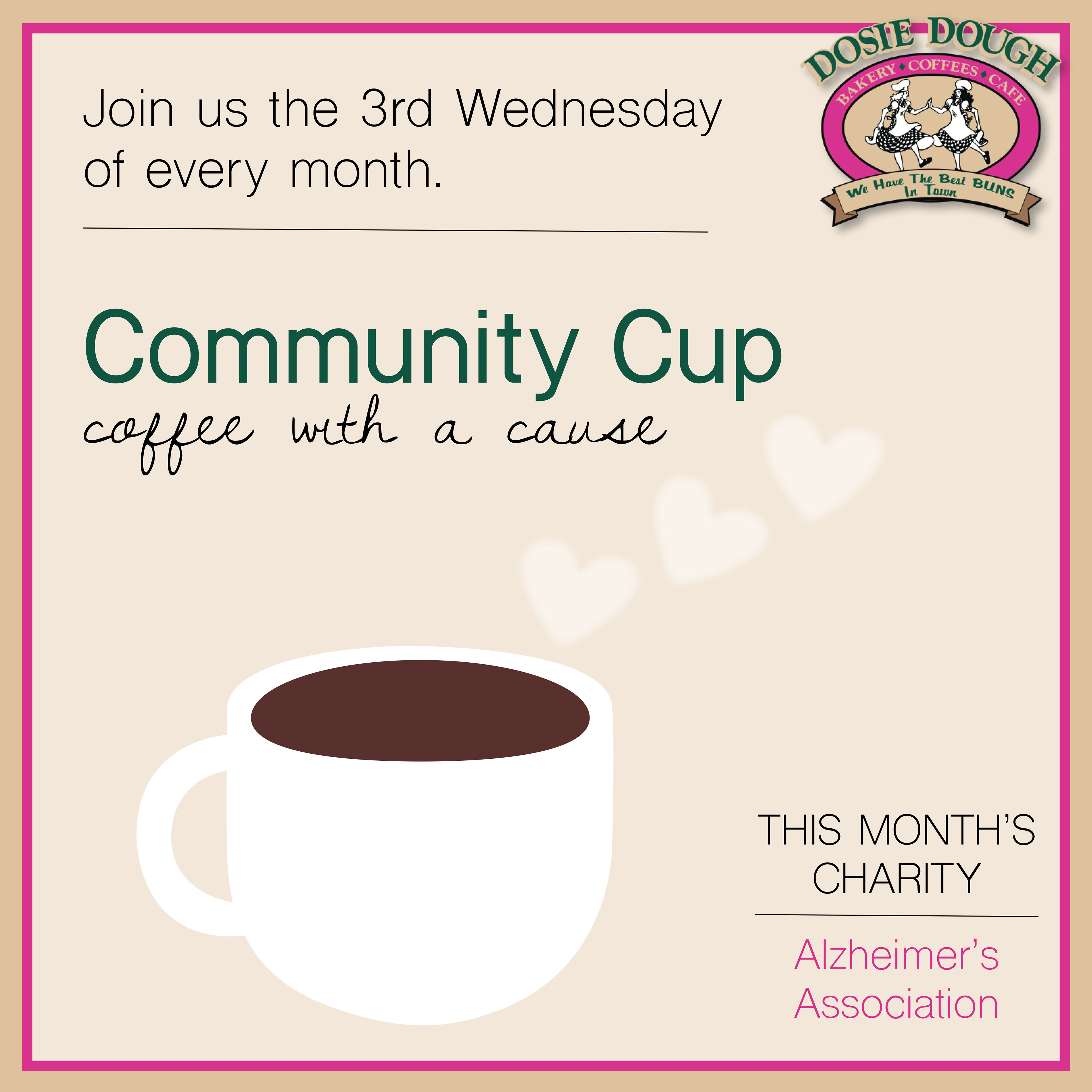 While utilizing a split grid on Instagram, I designed these cohesive graphics to announce the arrival and promote the sale of holiday cookies at the store.

I designed these graphics to encourage and promote Thanksgiving pre-orders.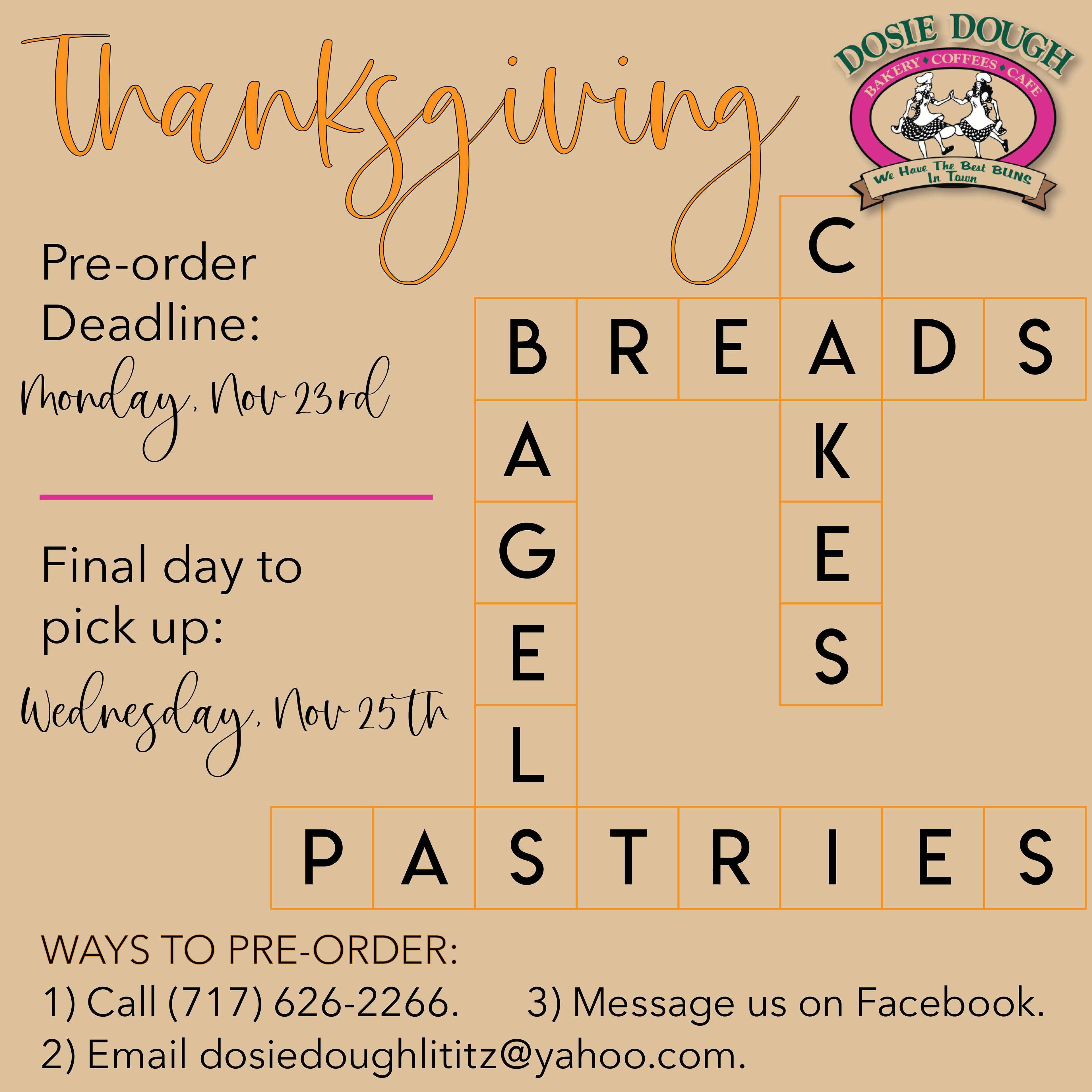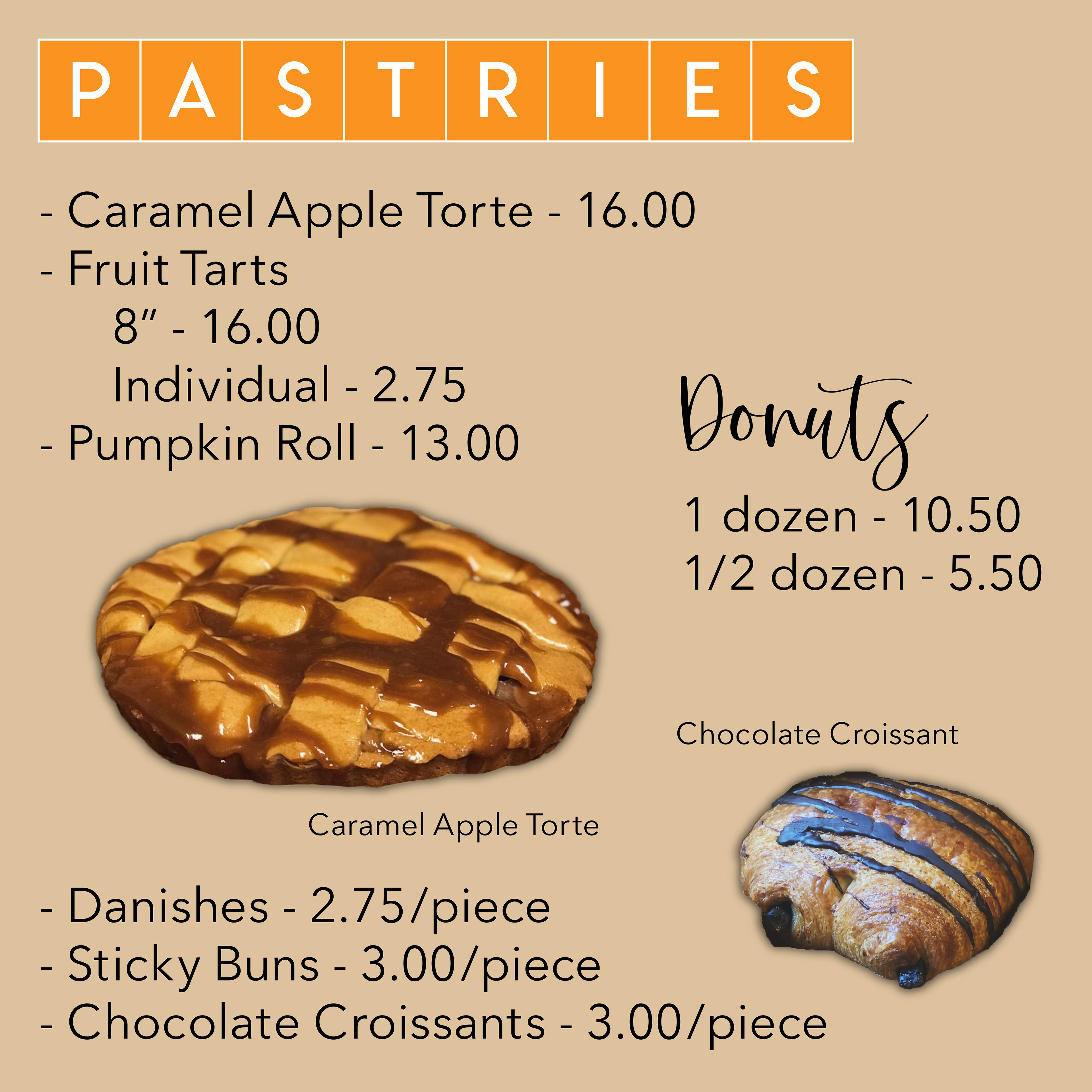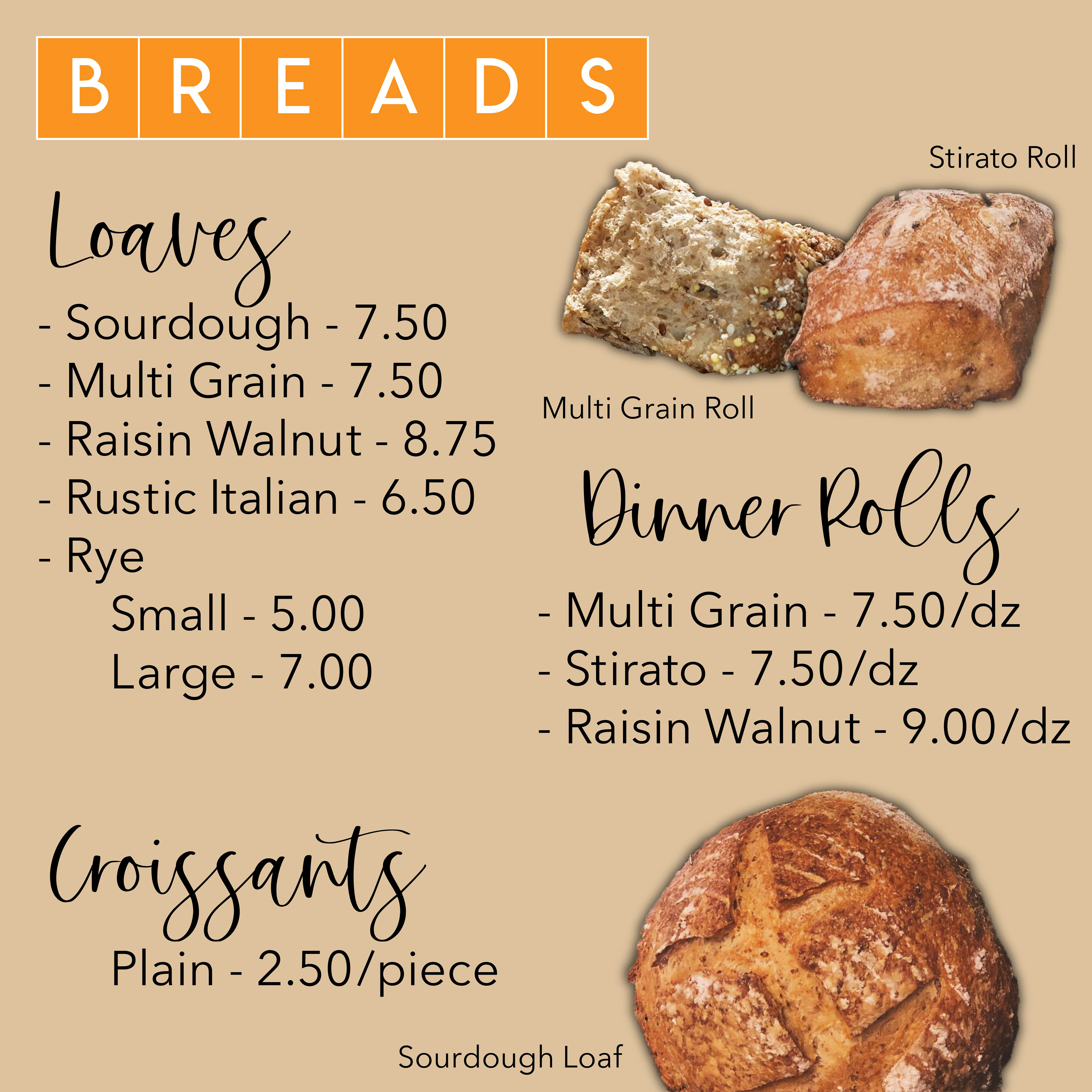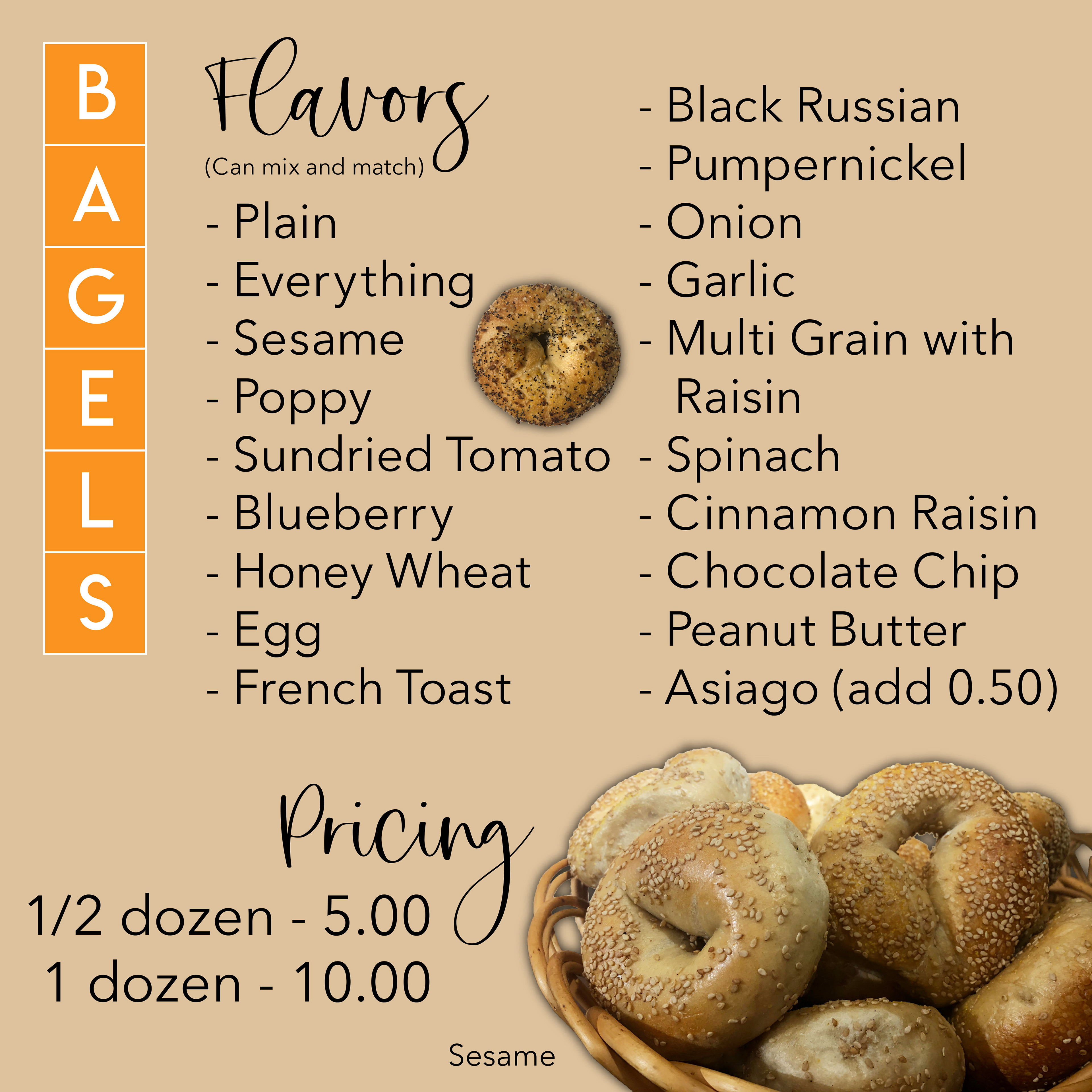 Dosie Dough Bagel Brawl (March Madness)
"Introducing the first-ever Dosie Dough Bagel Brawl🥯, inspired by the NCAA March Madness tournament🏀: 16 bagels will compete for the #1 bagel, and the winner will ultimately be chosen by YOU! 🏆 Voting will take place on our Instagram stories beginning on Thursday, March 18th and continue through Thursday, April 1st. Your votes will determine which bagels move on to the next round, which will be announced after voting for each round is finished."
View more of the NCAA March Madness-inspired posts
here
.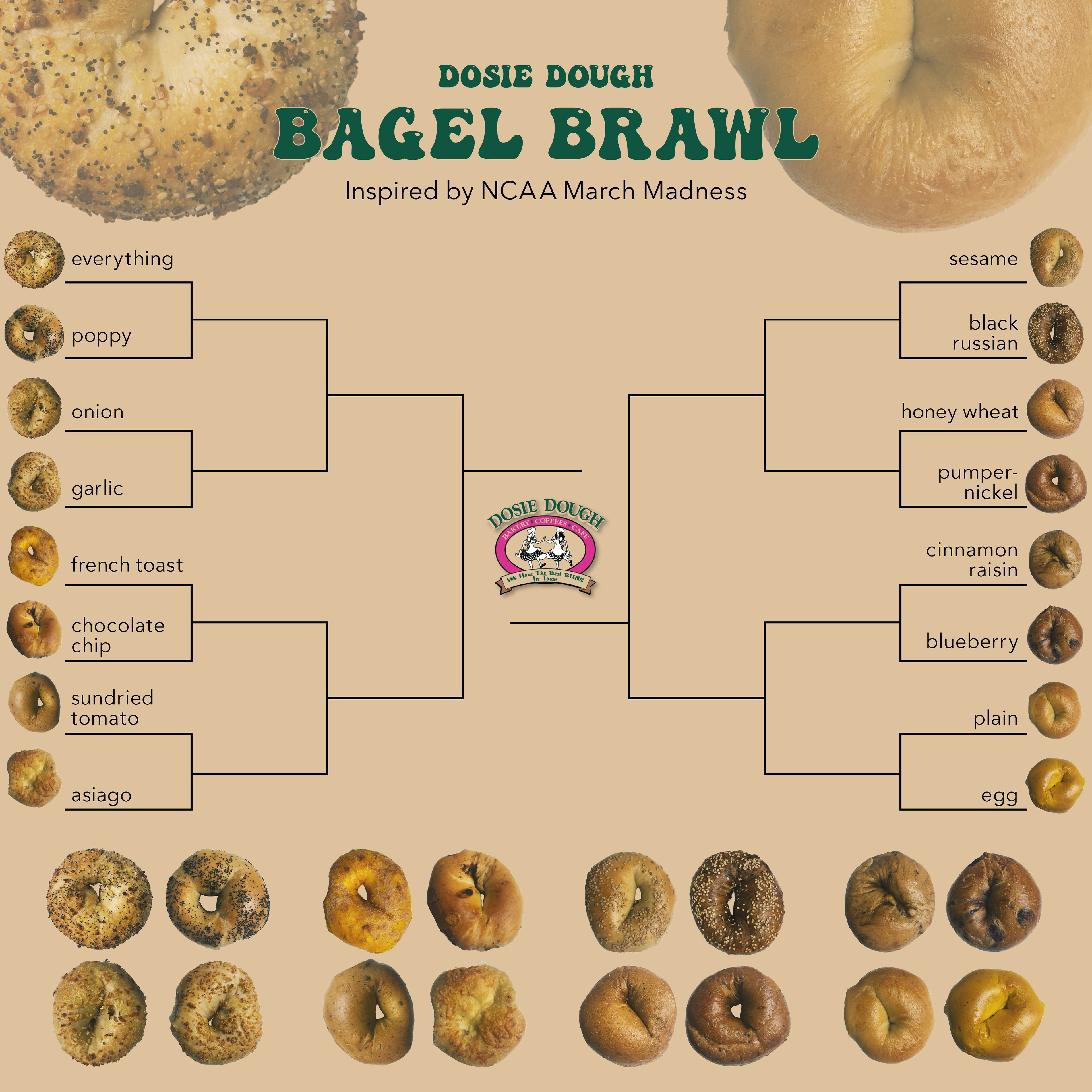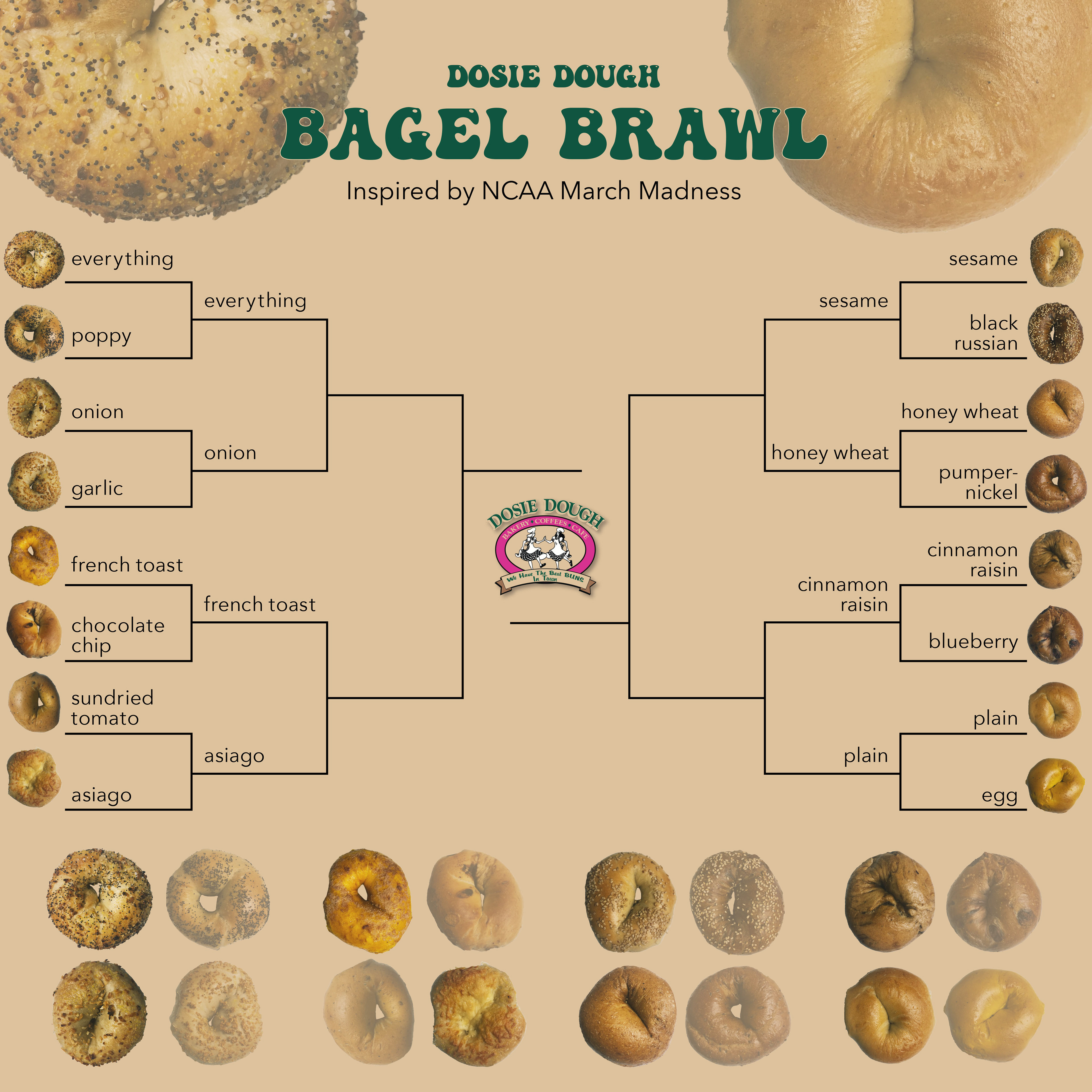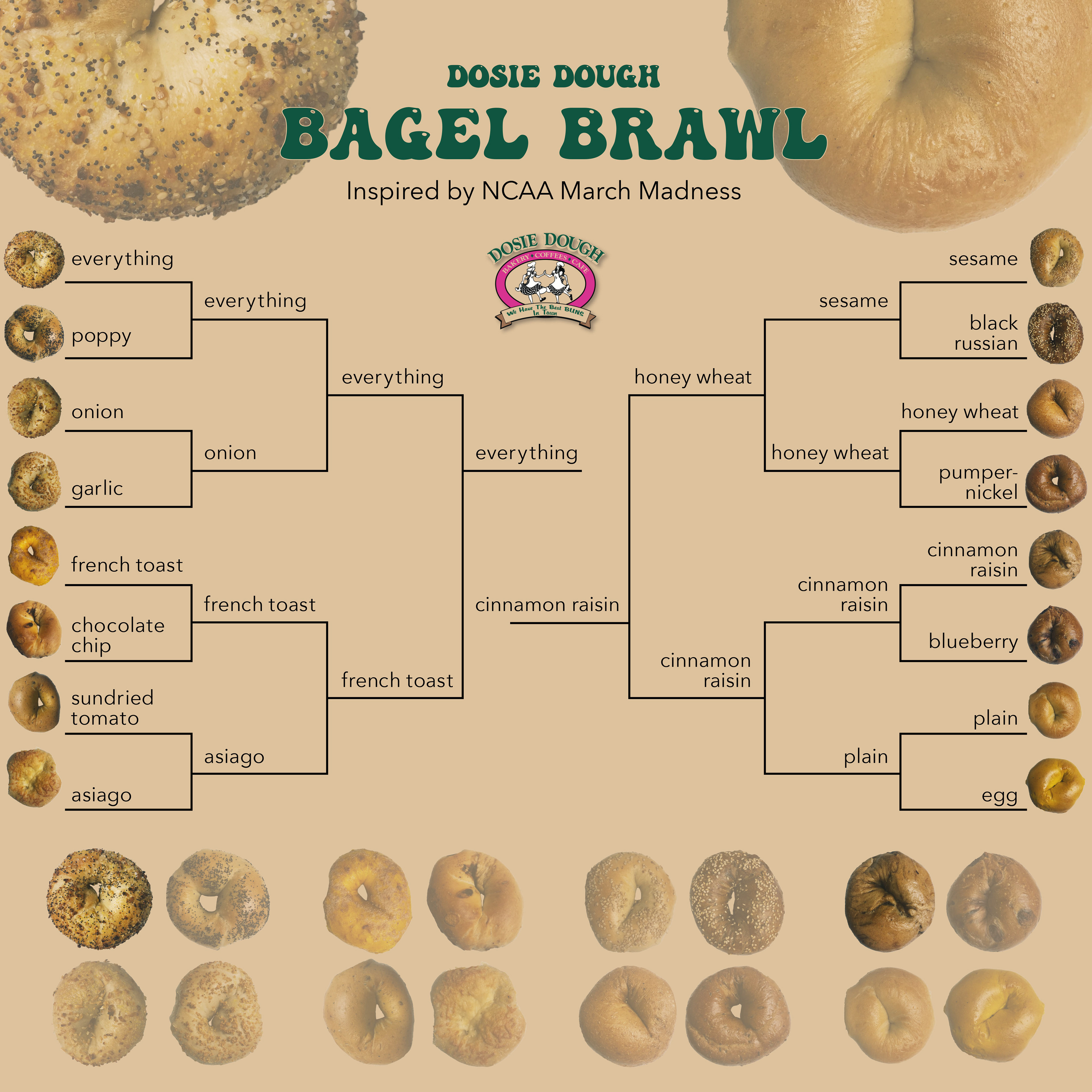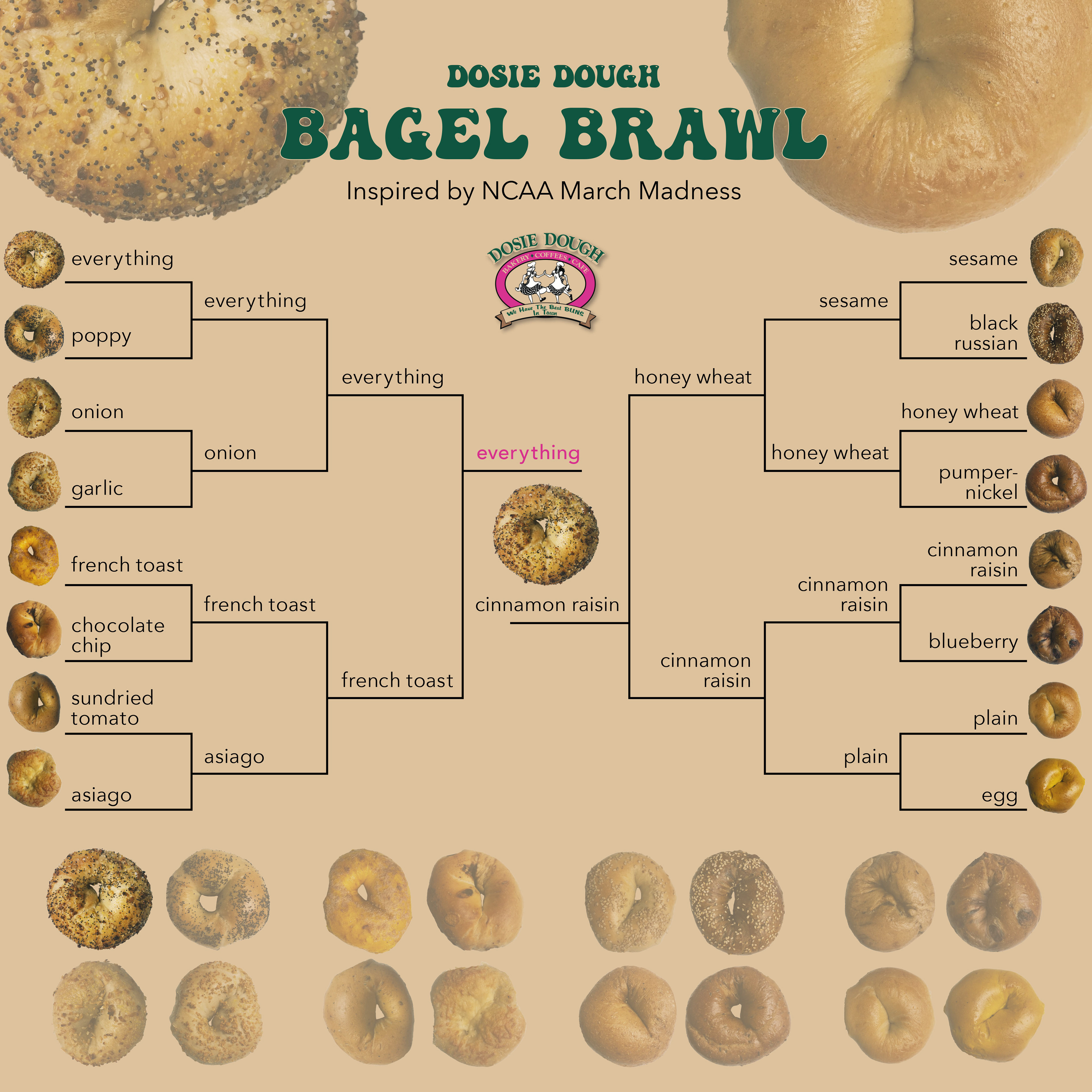 I designed these Valentine's Day cards featuring Dosie Dough products to interact with our followers on social media and raise brand awareness. These cards were also printed and handed out in person.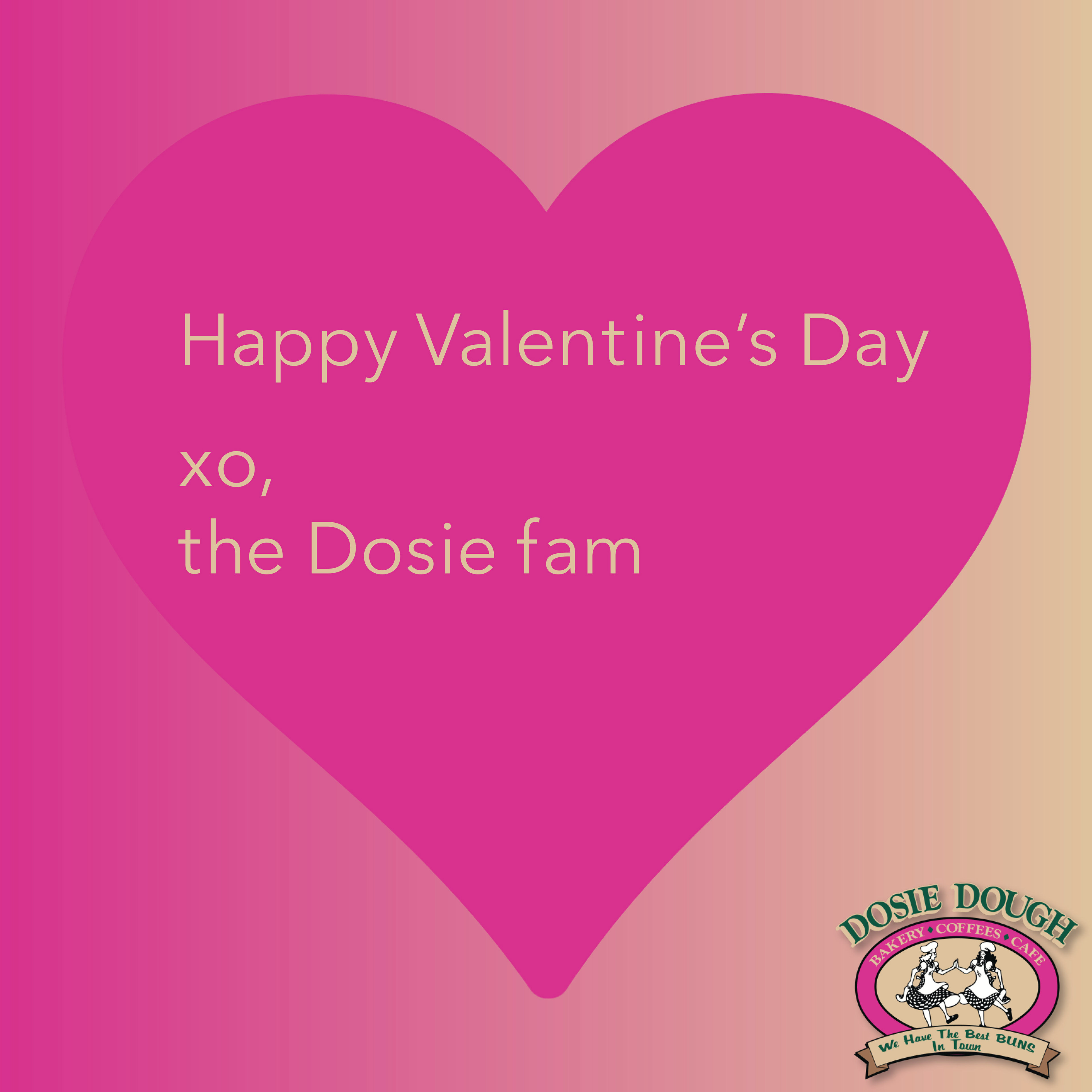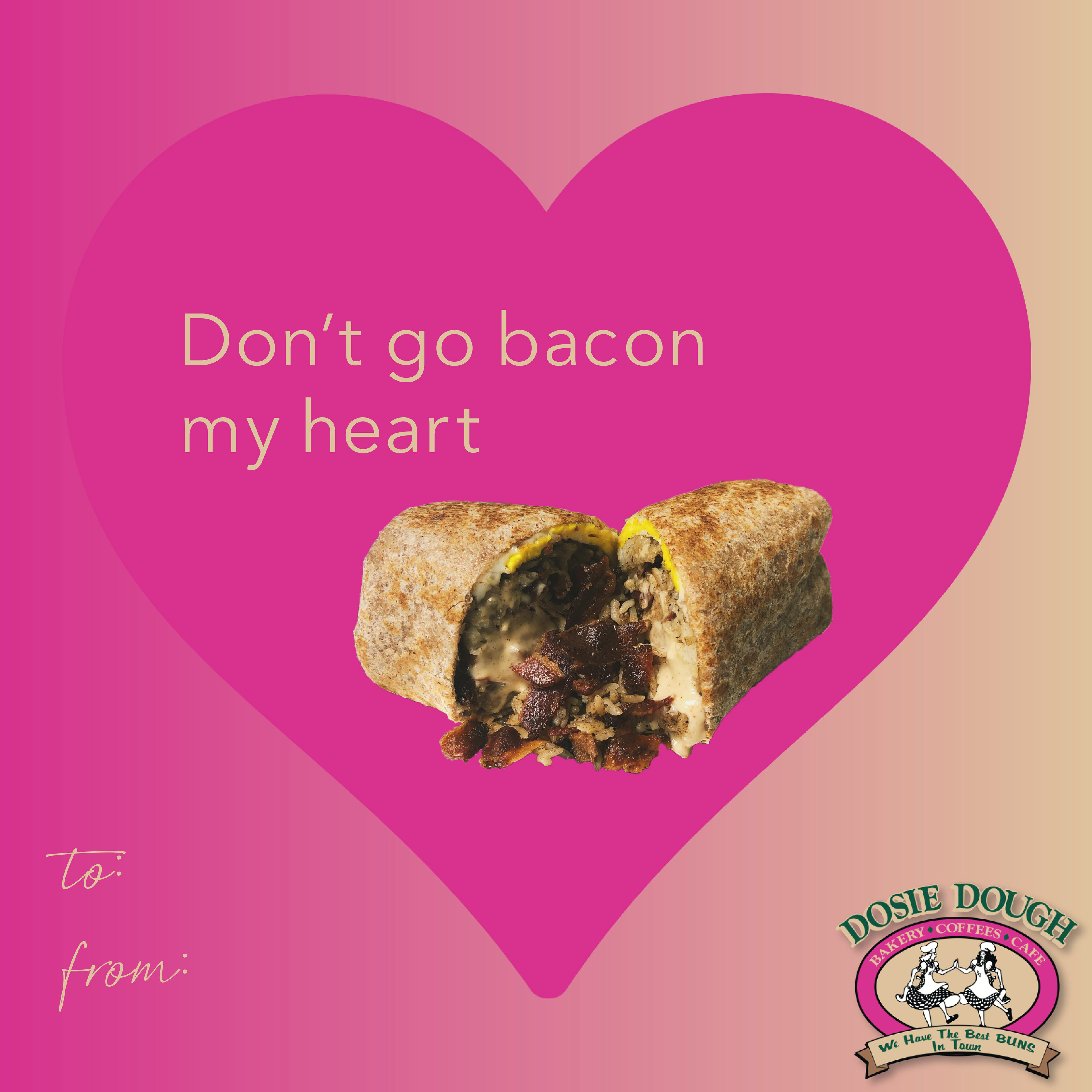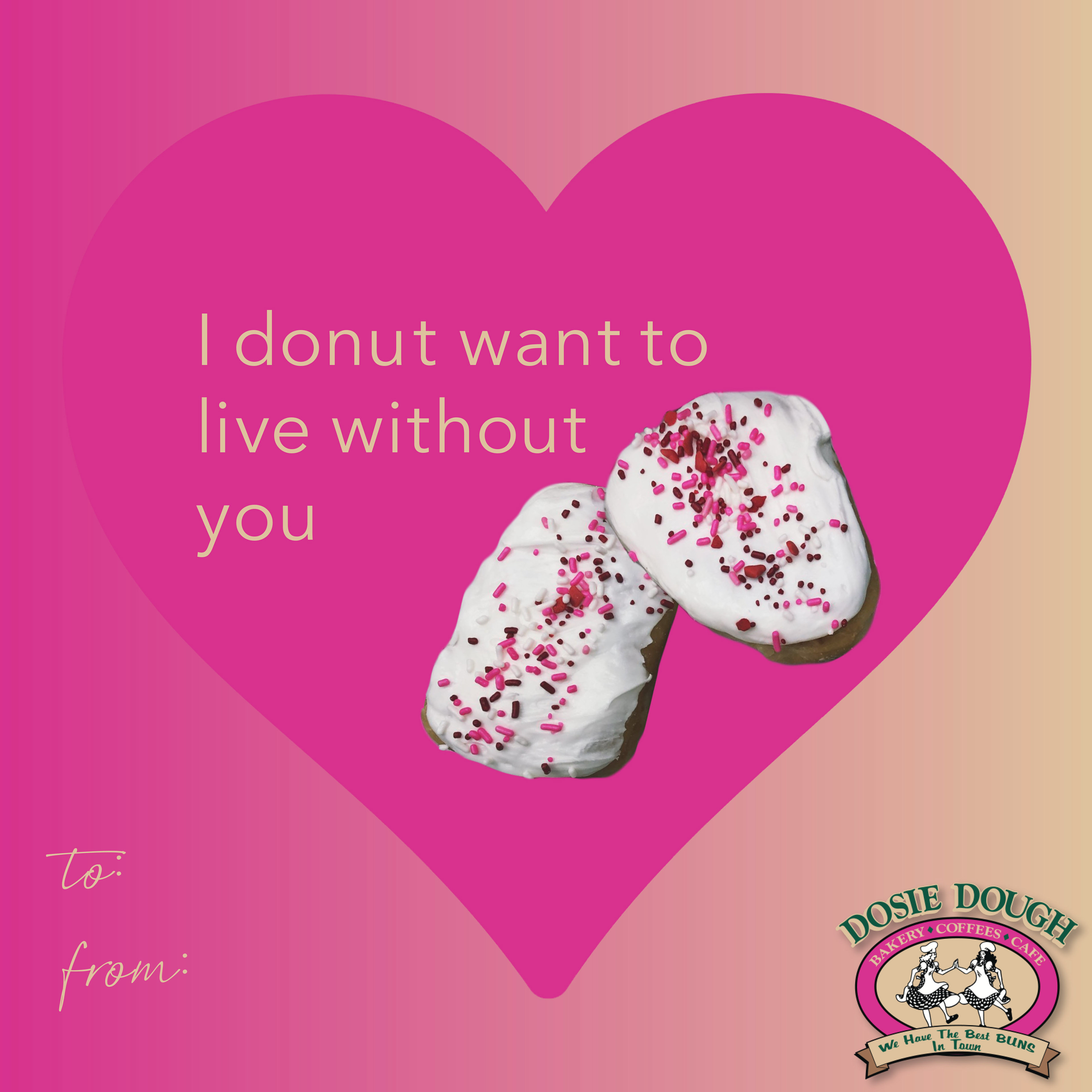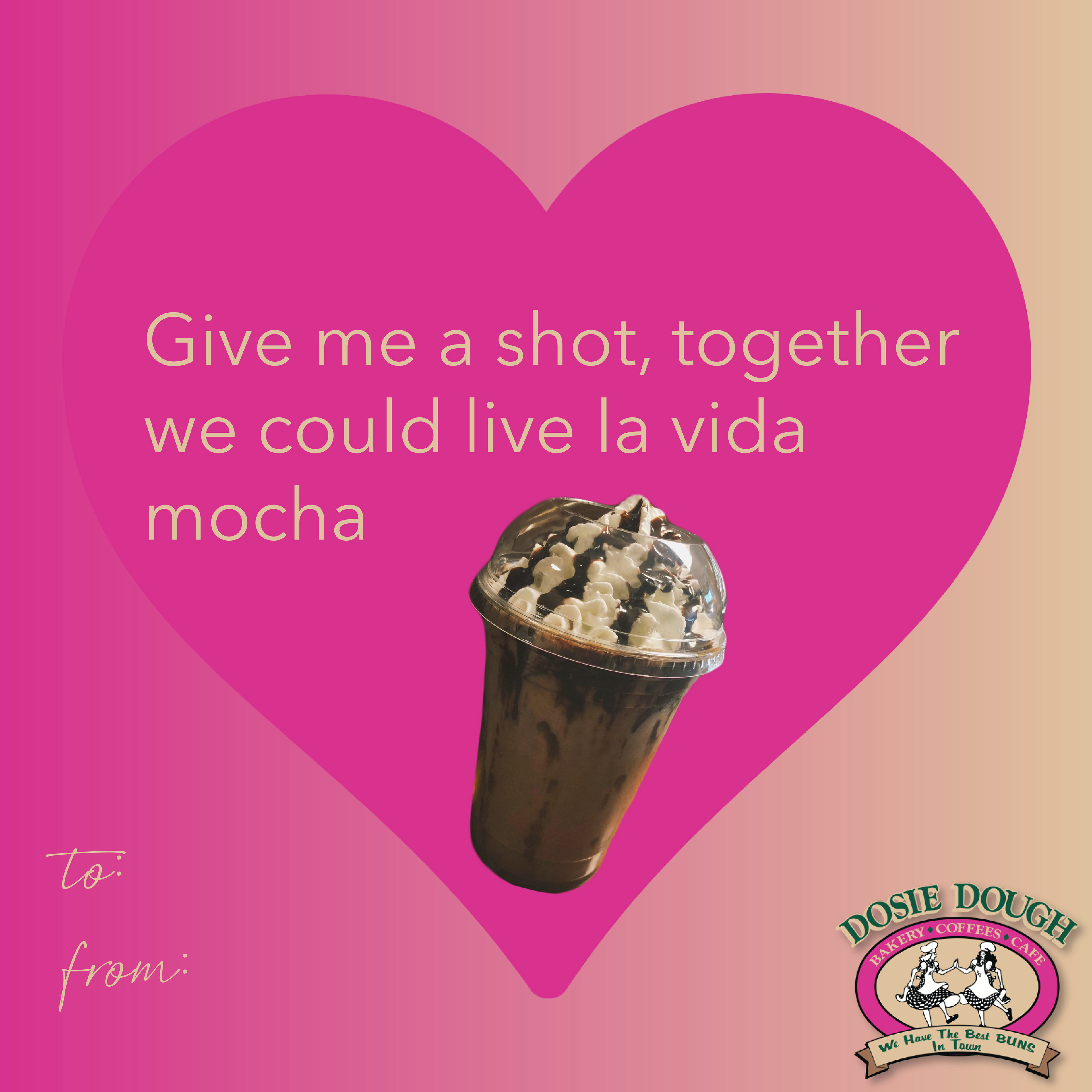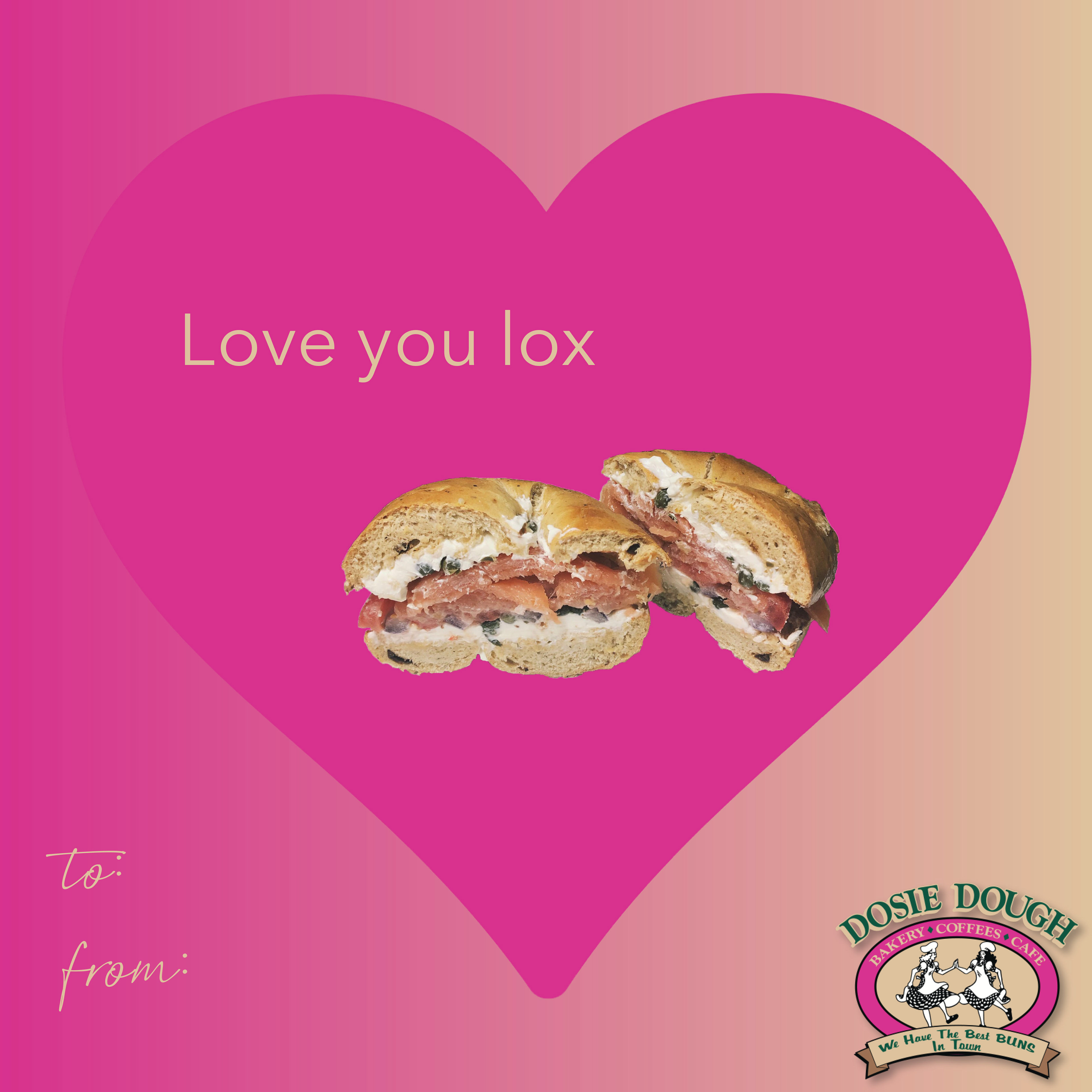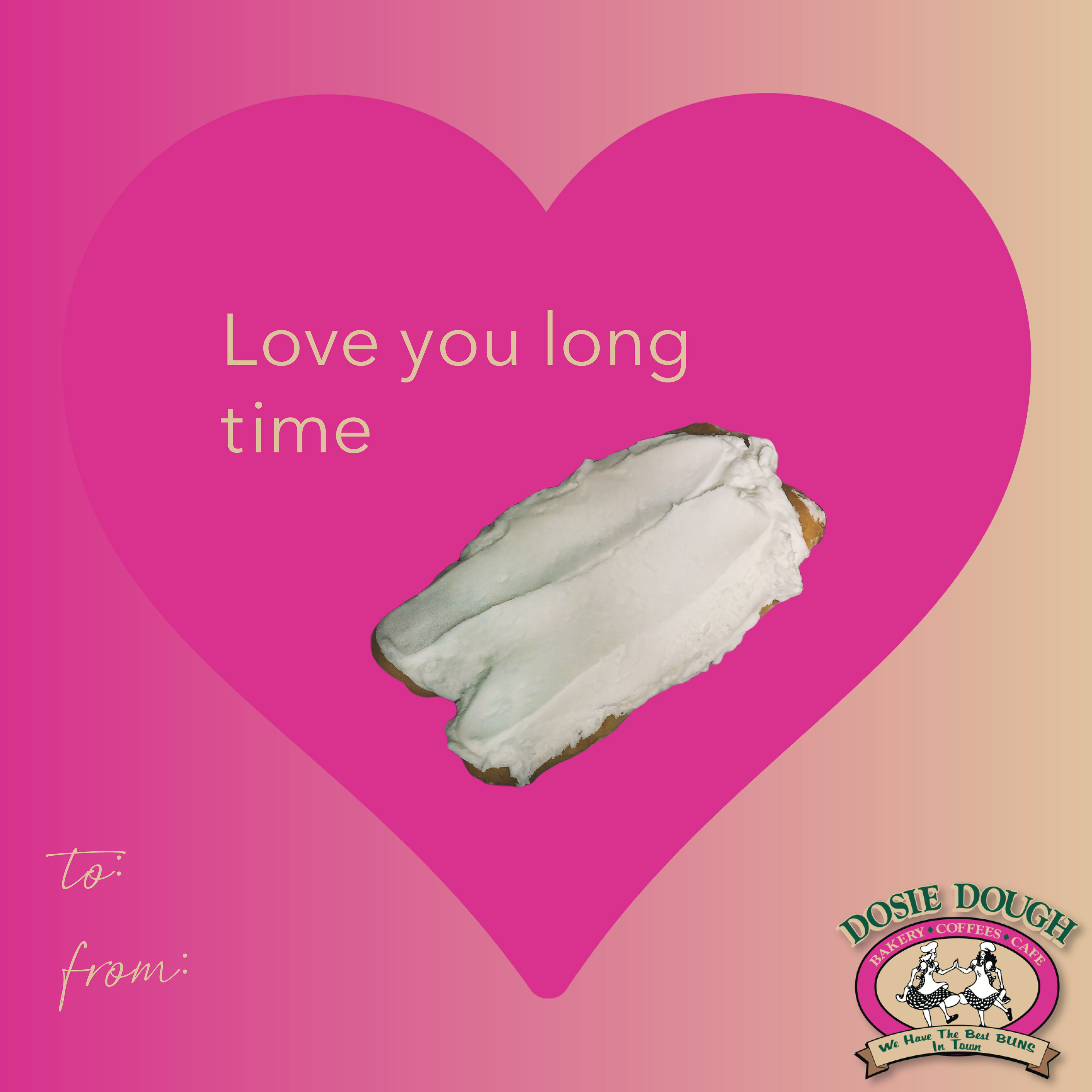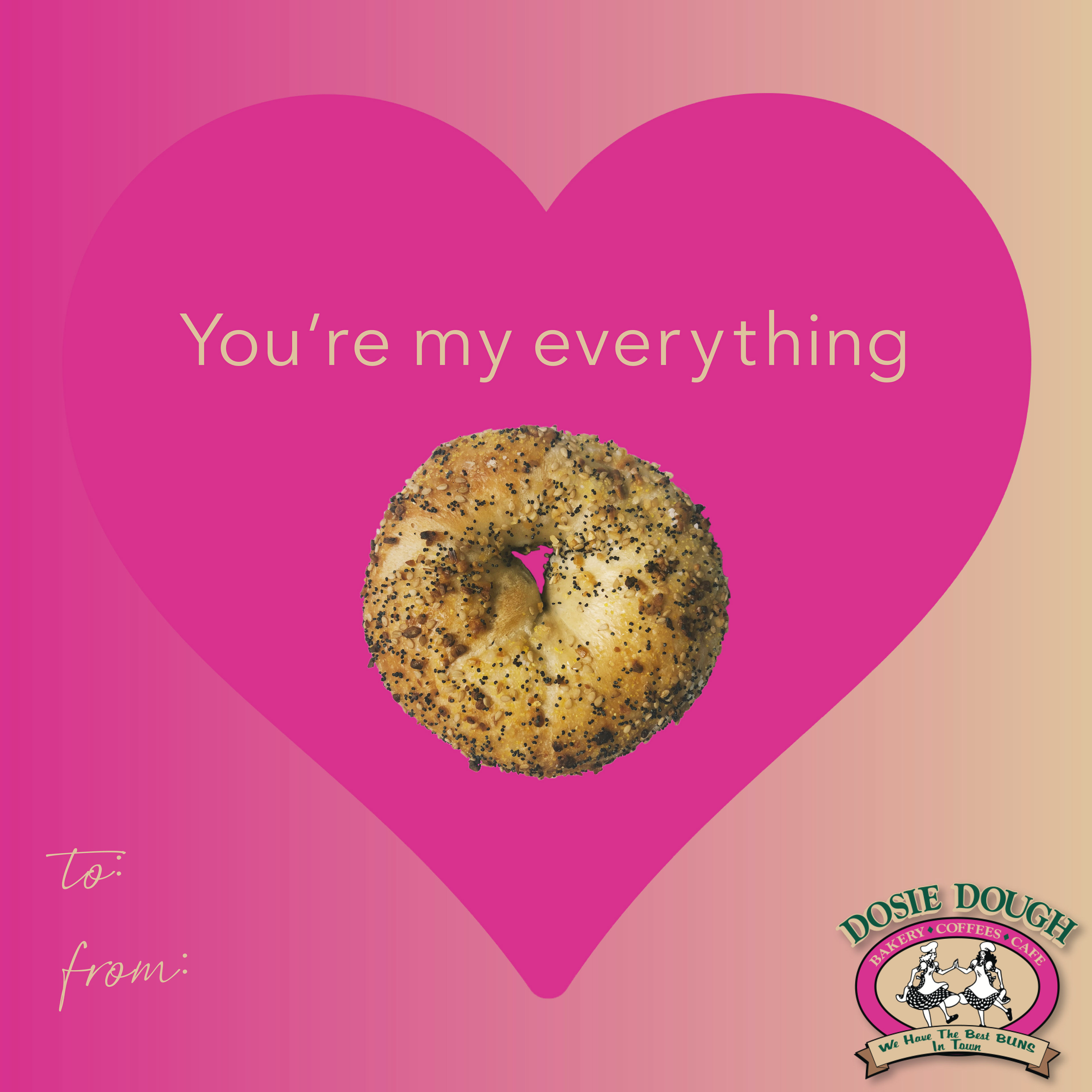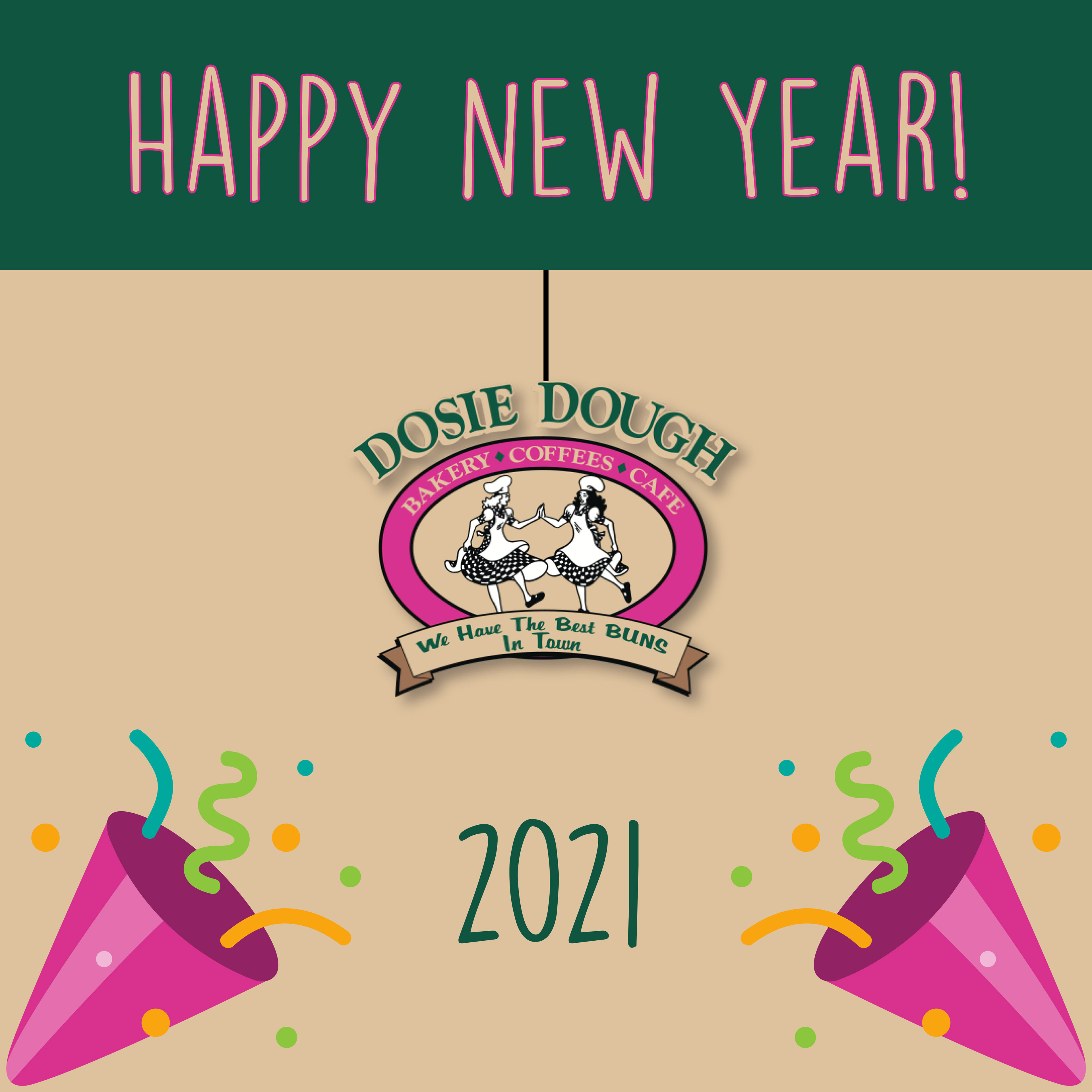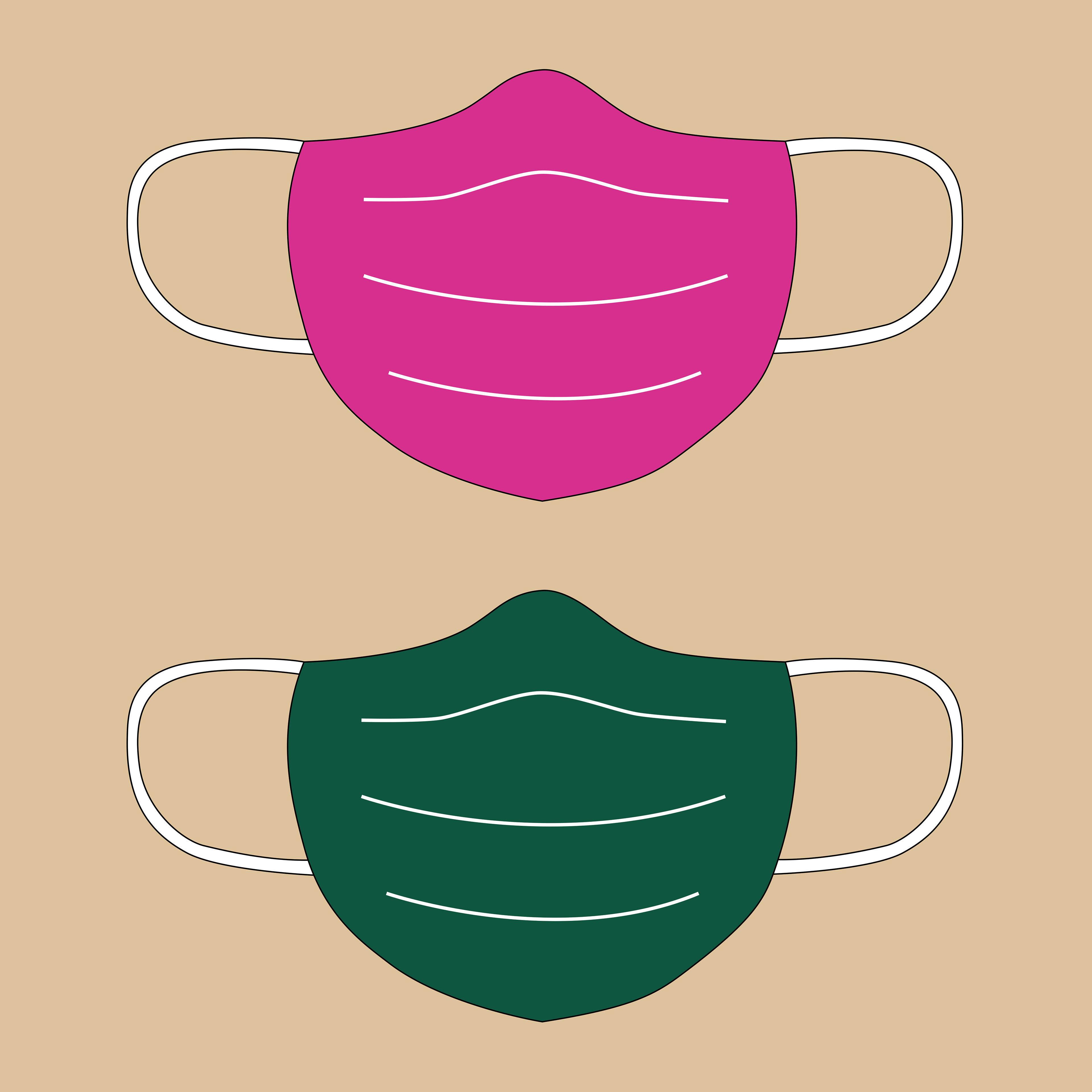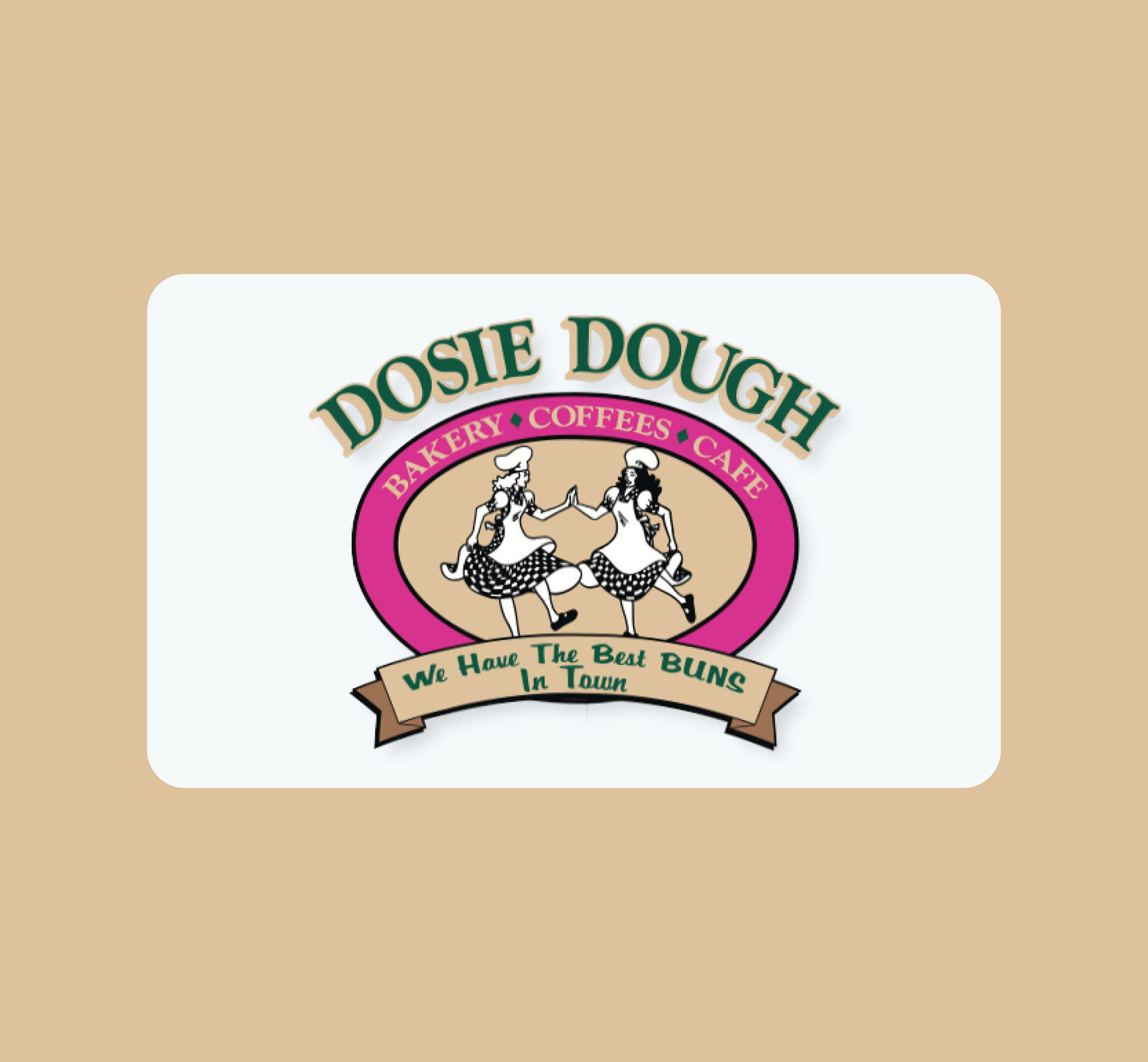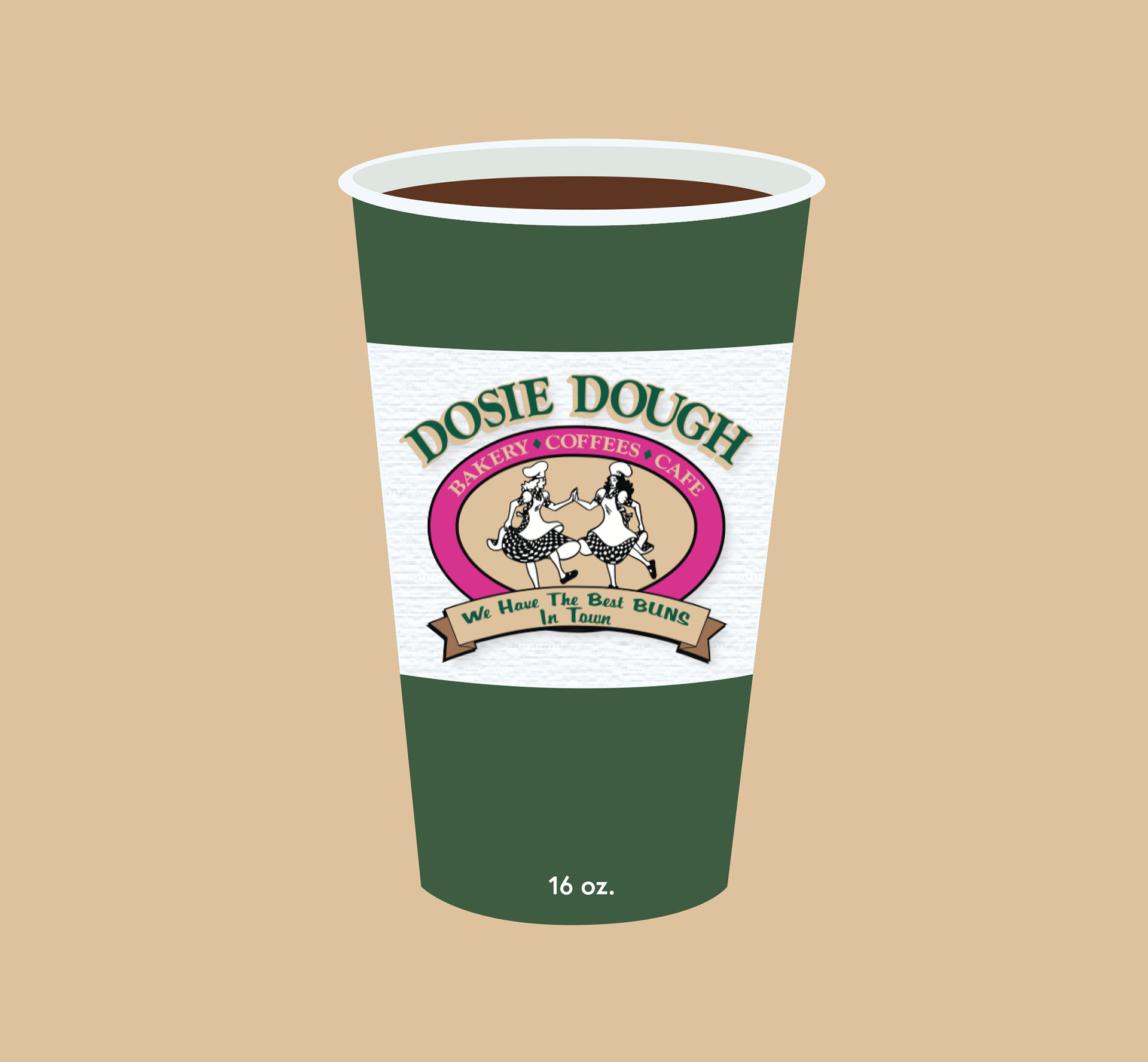 During the store closure due to COVID-19, I designed these templates to interact more with our followers on Instagram.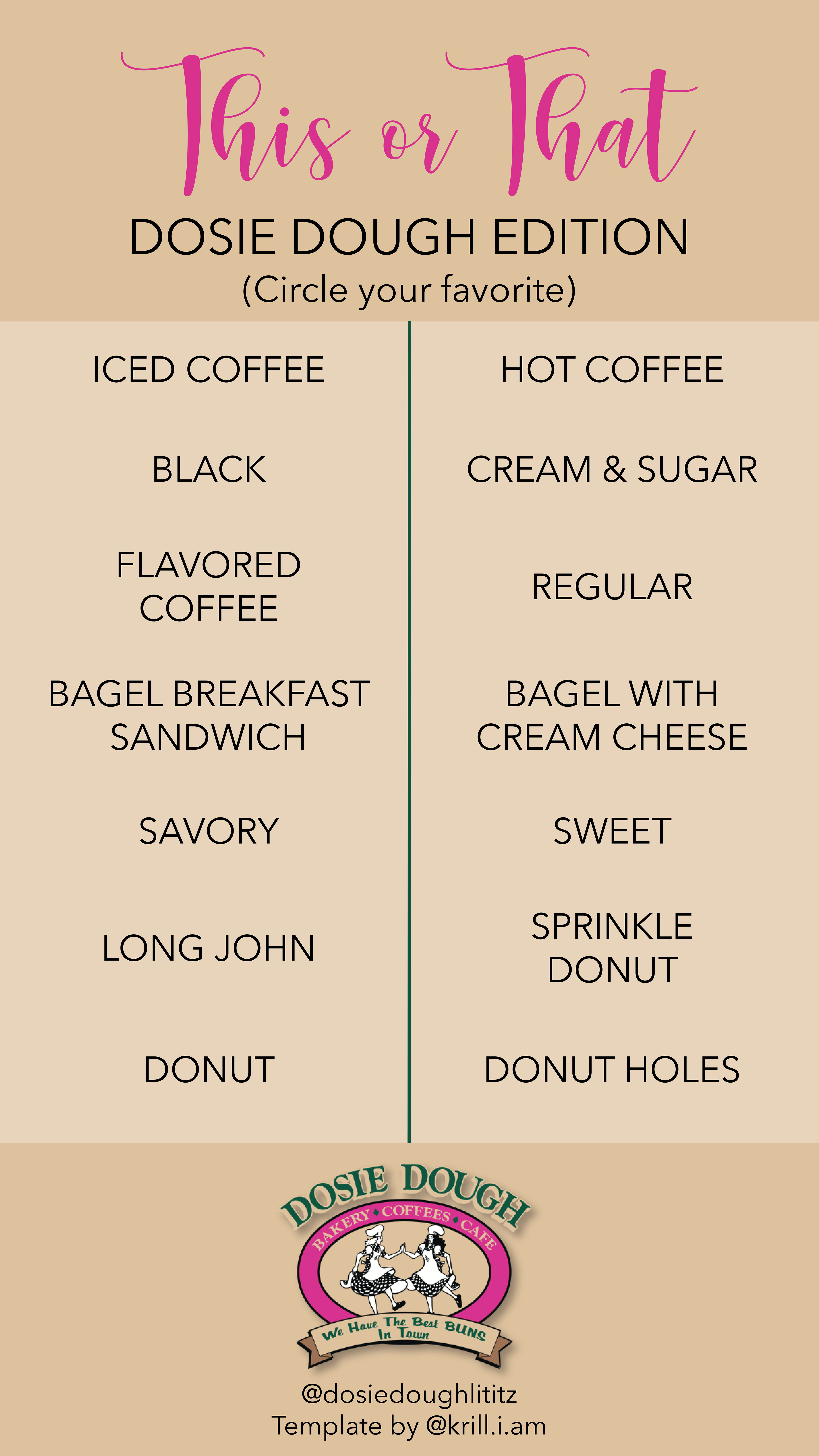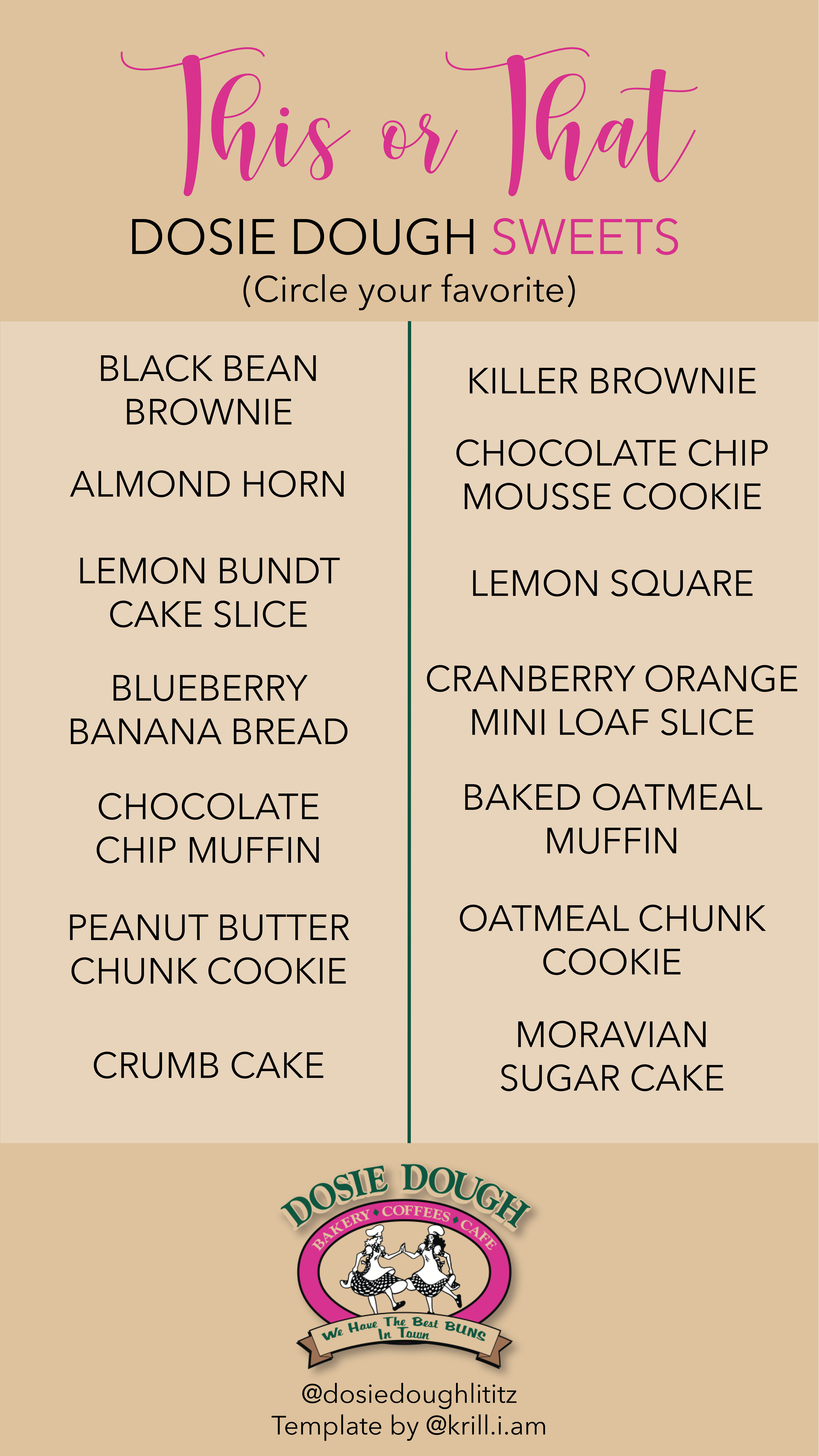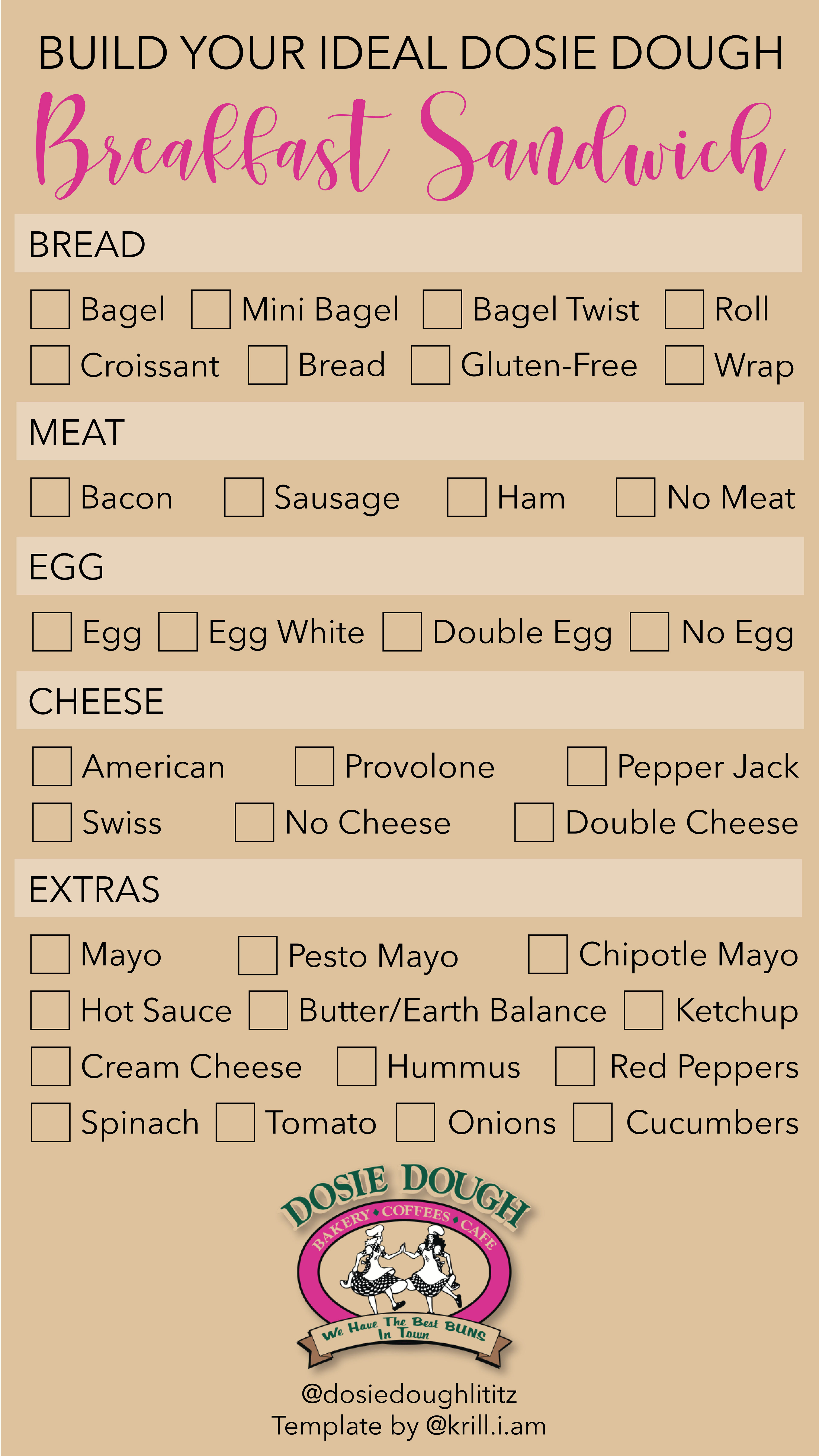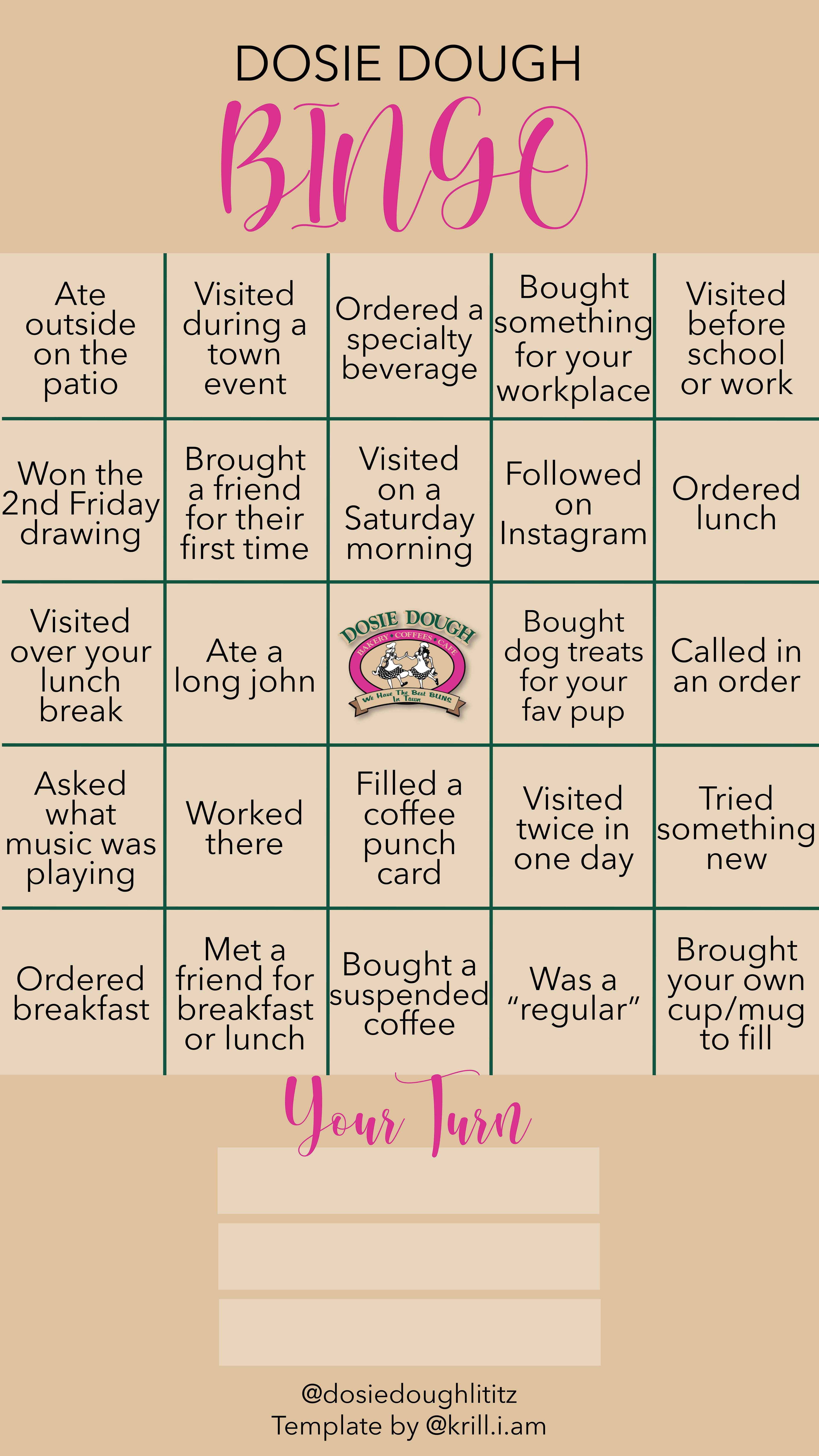 Software
: Adobe Illustrator, Adobe After Effects
Software
: Adobe Illustrator